Description
stainless steel metal welded/wire/wove mesh  in Guangzhou
stainless steel 304 metal welded/wire/wove mesh introduction:
According to the material can be divided into: 201, 202, 304, 304L, 306, 306L, aluminum alloy
The number of eyes is generally between 2 and 1000. The higher the mesh, the better the filtration accuracy.
1. Precision structure, uniform mesh, good filtration accuracy, good corrosion resistance, durable,
2. Acid resistance, alkali resistance, temperature resistance, tension and wear resistance, wear resistance and other properties
3. High finish, no surface treatment, convenient and simple maintenance.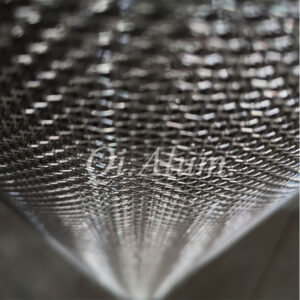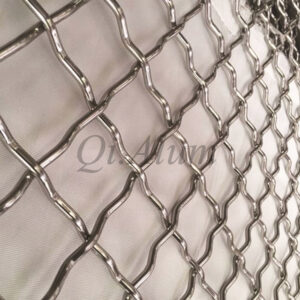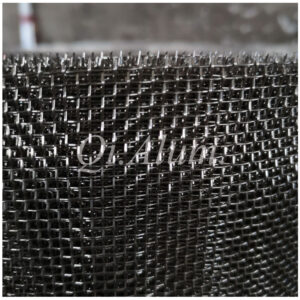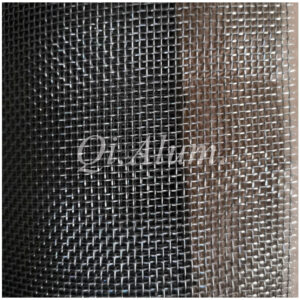 Two uses:
1. It is used for screening and filtering in acid and alkali environment. It is used for mud mesh in petroleum industry, chemical fiber industry and pickling mesh in electroplating industry.
2. Used in mining, petroleum, chemical, food, medicine, machinery manufacturing, aerospace research and transportation industries.
3. Used in industry and construction industry to screen sand, filter liquid and gas. It can also be used for safety protection of mechanical accessories, etc., and it can also be used to make walls and ceilings instead of wooden slats. Can also make lunch box mesh, coal cleaning mesh.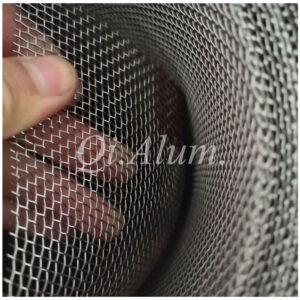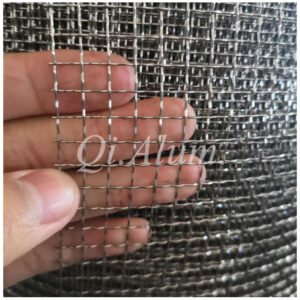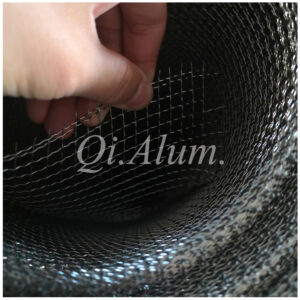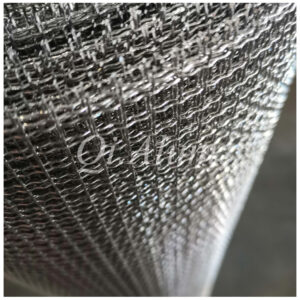 Three weaving methods:
1. Plain weave features: each warp wire crosses above and below each weft wire, the warp wire is the same thickness as the weft wire, and the warp wire and weft wire are woven at a 90 degree Angle.
2. Twill weave: each warp wire is crossed above and below each 2 weft wires, and each weft wire is crossed above and below each 2 weft wires.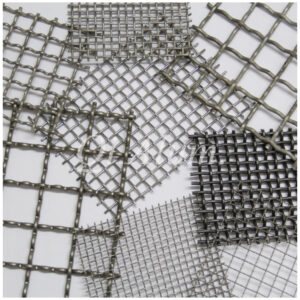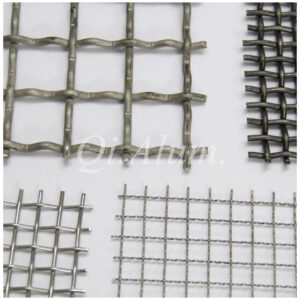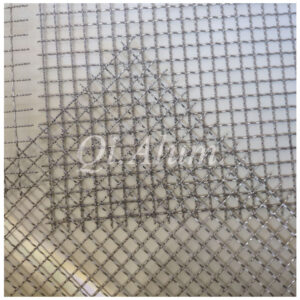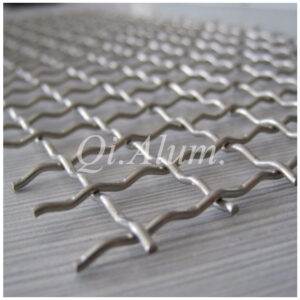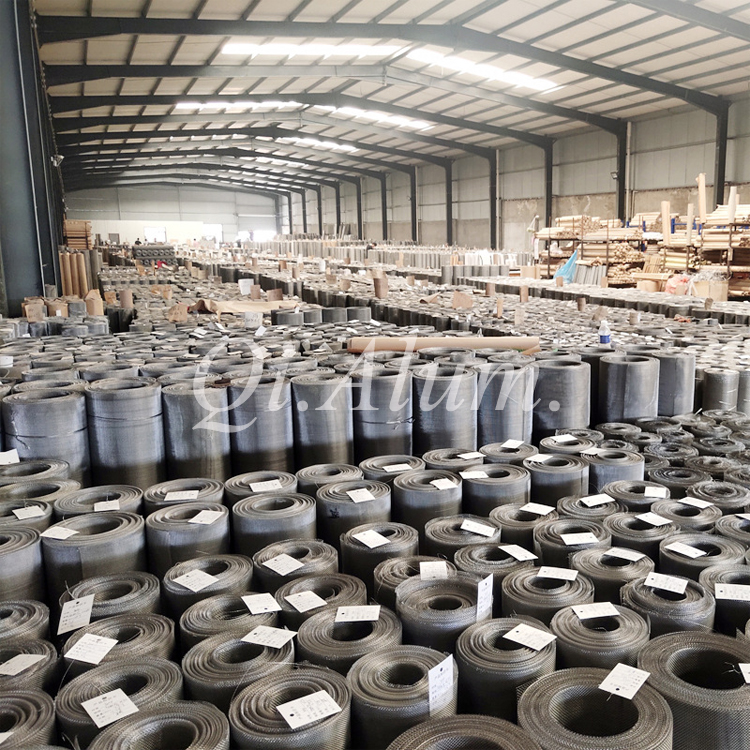 About us
Foshan Qi Aluminum Decorative Materials Co.,Ltd, more than 12 years experience ,We are manufacturer of fabricating aluminum perforated sheets , aluminum solid panels, aluminum screen,aluminum facade decorative sheets, aluminum expanded mesh, aluminum ceiling with good quality and fast delivery for more than 10 years to export countries. Our factory production line includes 14 CNC carving/cutting machines, 8 mould punching machines with 120 sets moulds for hole punching, 9 CNC bending machines as well as accessories assembly machines. We have two coating lines with powder coating, and PVDF coating with working 24*7 hours, cooperating with Jotun, PPG, Akzon brands . We had done projects in Dubai, Qatar, Bahrain, Kuwait, Tajikistan, Tanzania, Maritius, Singapore, Malaysia, Australia, Canada, America and so on. Our monthly supplying is about 80000 sqms for inside and outside market. Our projects covers five star hotel, high end villas, school, campus, metro station, airport, office building, shopping mall and some other goverment projects. We can provide design ,fabrication and installation one stop service for your projects. High precision, quality guarantee, affordable price , globla delivery and considerate service is our basis. We accept OEM/ODM business. We are the experienced specialist on facade solution decoration!!!