Description
aluminum wire mesh panels  factory in China
1: aluminum wire mesh panels is also called tensile net. It is made of the original aluminum panel by special machine stretching and expansion, the net body is more portable and strong bearing capacity. Common curtain wall aluminum mesh is diamond hole. And widely used in ceiling decoration, curtain wall decoration.
2: aluminum wire mesh panels features: no rust, beautiful color, beautiful color, beautiful appearance, durable, excellent quality. Fluorine carbon spraying aluminum wire mesh is applied to building decoration used in outdoor curtain wall, because of its unique metal material soundness, make it can easily withstand adverse climate factors such as the storm hit, at the same time, easy to maintain, simply from the perspective of the ornamental metal net has the characteristics of silk fabric, give a person with visual enjoyment, when used as the roof of the indoor or partition wall, Its material is qualitative characteristic connect fully sex and burnish feeling to bestow more aesthetic fun at the space.
3: color: different colors can be customized according to customer needs.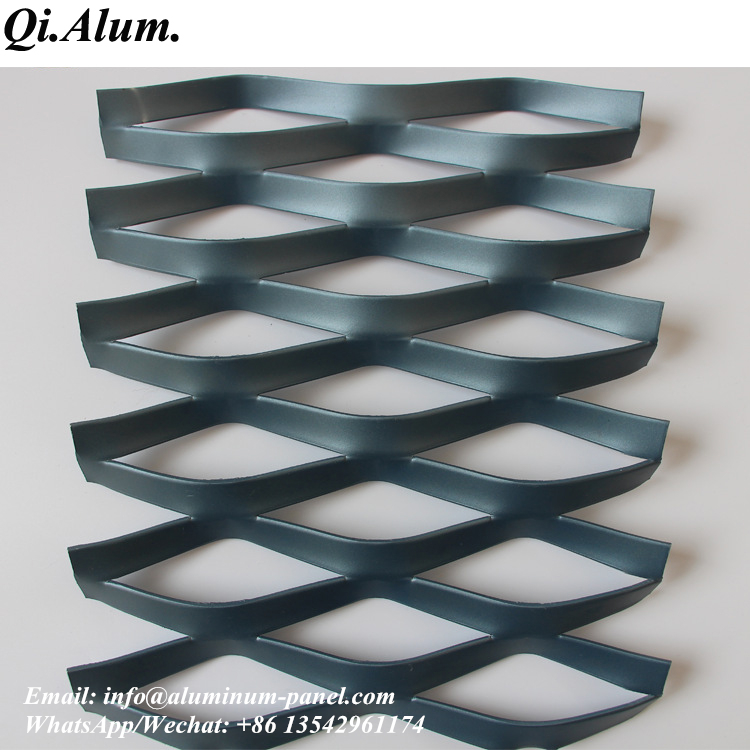 Double layer packaging-protective film and bubble film, to ensure that the product won't cause scratches on the safety of transportation.

Diamond Holes, Hexagon Holes, Round Holes ,Scale Holes…

PVDF Coating or Powder Coating

80000 Square Meters/per month

Shipped in 30-45 days after payment

T/T, L/C, D/A, D/P, Western Union, MoneyGram

Note: can be customized according to the given specifications from clients .More requirements and specification, pls feel free to contact with us.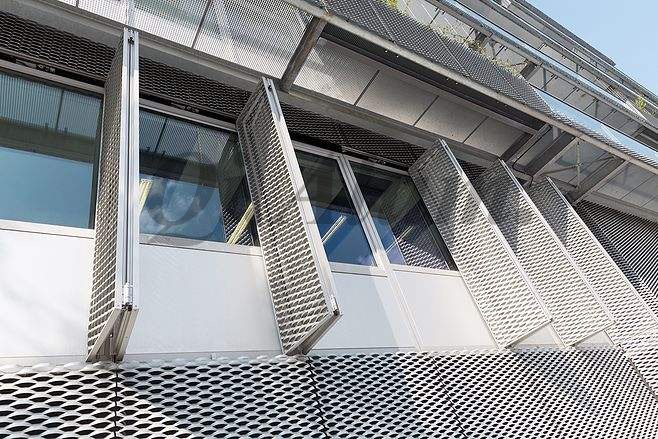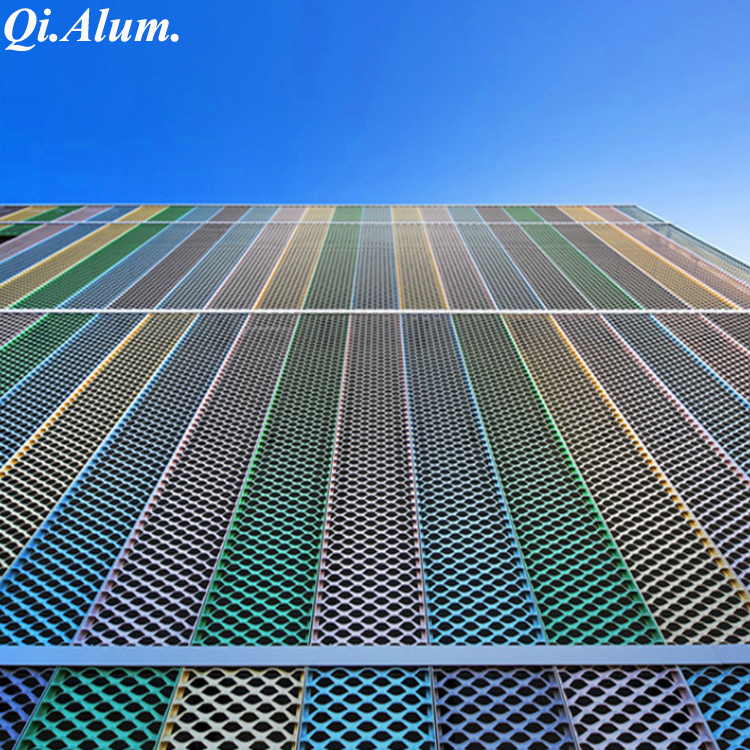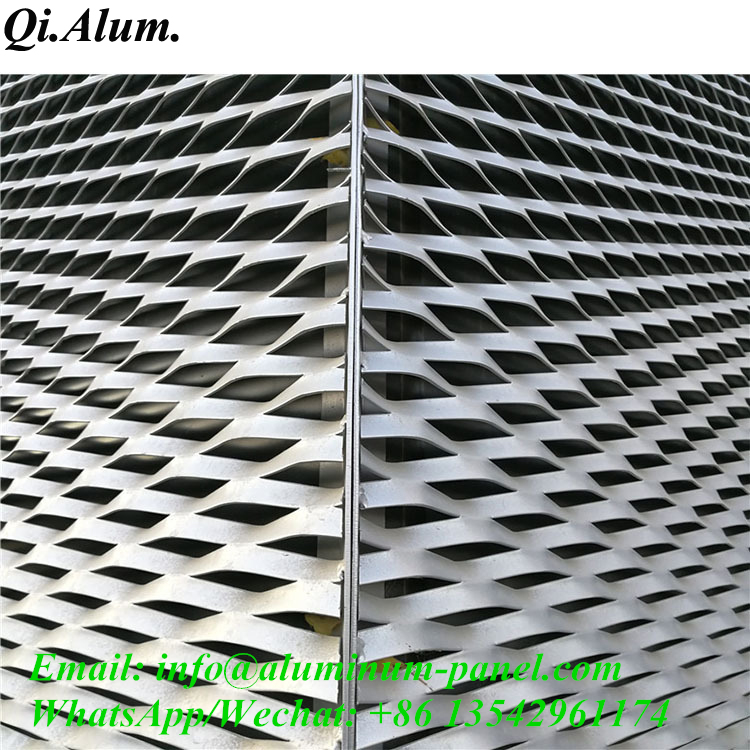 Aluminum metal expansion mesh with metal frame frame to form a transparent ceiling surface, the system can choose dark bone mode or open bone mode;
1 simple structure, this structure is one-way parallel keel hook type structure (specific reference to the "Z" series), aluminum gusset ceiling installation structure, simple and stable, some structures have special windproof function;
2, connection mode, can choose the secret mode and open mode connection mode; Engineering aluminum ceiling ceiling keel firm well shaped structure combination, smallpox aluminum gusset plate installation and disassembly is easy, the surface is very smooth;
3, transparent grid engineering aluminum ceiling, simple and beautiful, overall, has good sound-absorbing decoration function, for the occasion of strong sound-absorbing effect, such as concert hall, bar, dance hall, etc., can be built in the grid ceiling surface of sound-absorbing moisturizing cotton, can create the sound-absorbing effect.
About us
Foshan Qi Aluminum Decorative Materials Co.,Ltd, more than 12 years experience ,We are manufacturer of fabricating aluminum perforated sheets , aluminum solid panels, aluminum screen,aluminum facade decorative sheets, aluminum expanded mesh, aluminum ceiling with good quality and fast delivery for more than 10 years to export countries. Our factory production line includes 14 CNC carving/cutting machines, 8 mould punching machines with 120 sets moulds for hole punching, 9 CNC bending machines as well as accessories assembly machines. We have two coating lines with powder coating, and PVDF coating with working 24*7 hours, cooperating with Jotun, PPG, Akzon brands . We had done projects in Dubai, Qatar, Bahrain, Kuwait, Tajikistan, Tanzania, Maritius, Singapore, Malaysia, Australia, Canada, America and so on. Our monthly supplying is about 80000 sqms for inside and outside market. Our projects covers five star hotel, high end villas, school, campus, metro station, airport, office building, shopping mall and some other goverment projects. We can provide design ,fabrication and installation one stop service for your projects. High precision, quality guarantee, affordable price , globla delivery and considerate service is our basis. We accept OEM/ODM business. We are the experienced specialist on facade solution decoration!!!