Description
aluminum expanded mesh for wall decoration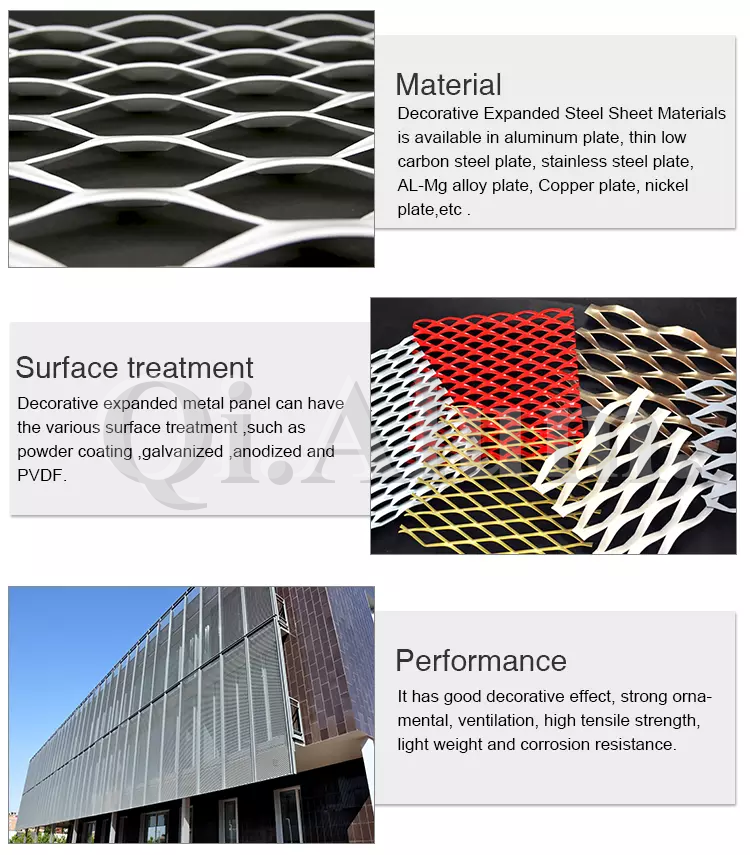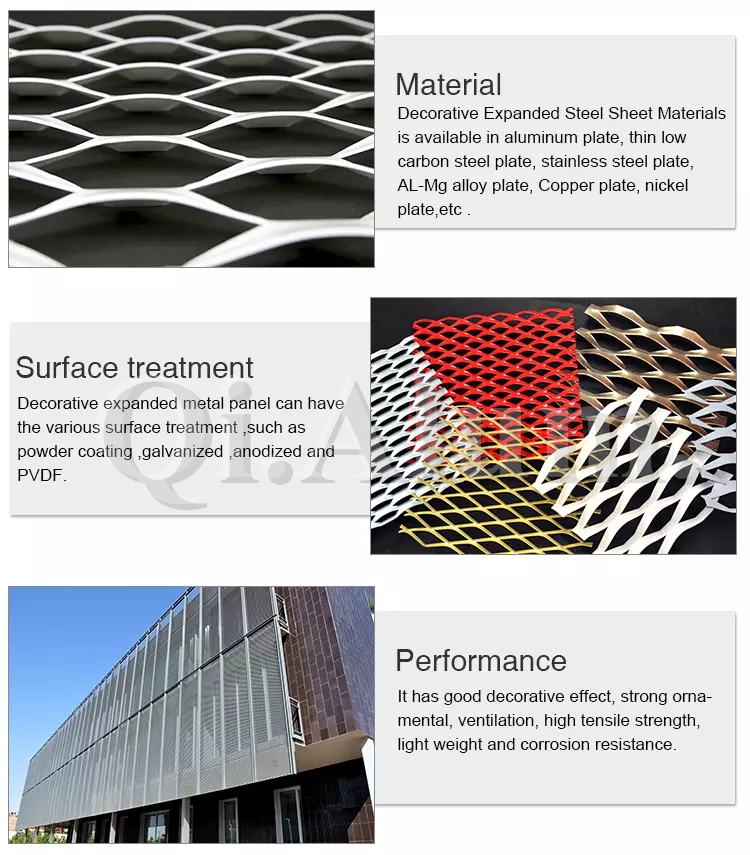 Product name

Aluminum expanded metal mesh

Material

Aluminum, aluminum alloy

Specification

Thickness: 0.3-10mm; , 04mm—1.0mm 0.8mm—1.0mm 0.3mm—1.5mm 0.1mm—9mm
Strand Width: 0.5-30mm; 5-10mm, 5-15mm, 20-30mm
LWD: 3-400mm
SWD: 3-150mm

Mesh size

1000*2000mm, 1200*2400mm, 1220*2440mm, 1500*2440mm, 2000*3000mm or customized
Width: max–3m

Surface treatment

Painted, Powder-coated, Fluorine Carbon Spraying, Anodizing.

Feature

Good appearance,High strength, Multicoloured, Anti-corrosive,Rainstorm or insolation won`t hurt, Portable, Easy for installation,
Maintenance friendly,Strong carrying capacity, Good ventilation performance, etc.

Application

Covering screen,house decoration, sun blinds, handicraft production, high – grade speaker, ceiling, curtain wall, partition
panel,etc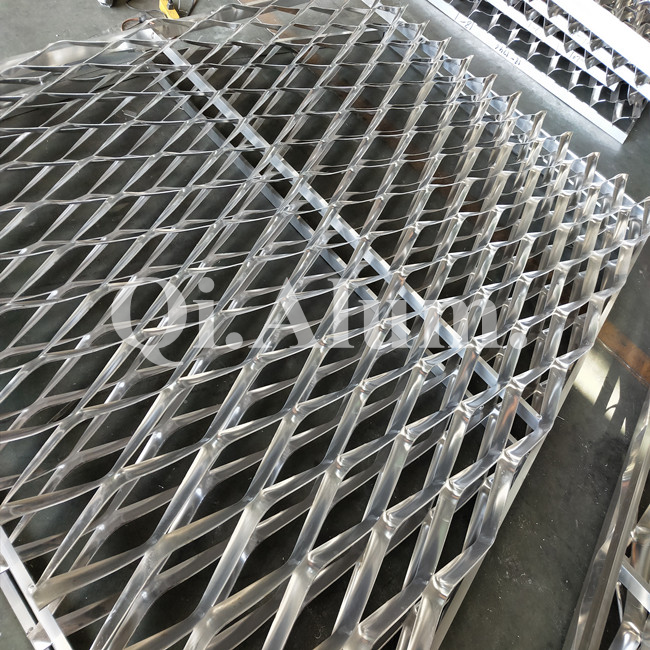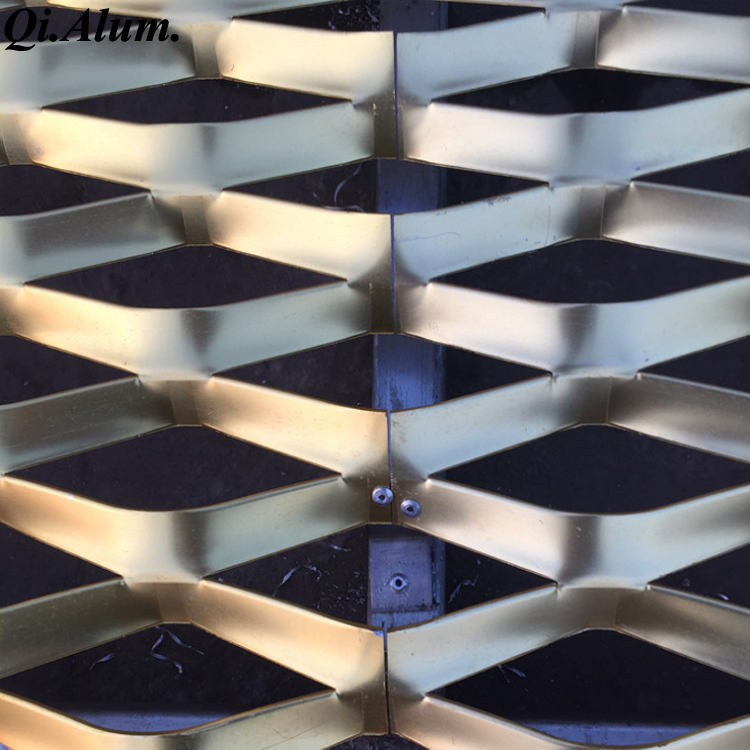 Mesh aluminum panel is also called aluminum panel mesh, aluminum mesh plate, aluminum mesh plate, metal aluminum mesh, aluminum panel perforated mesh, is the personalized product of indoor wall body, ceiling ceiling, partition protection, exterior wall. The mesh technology of the process creates a delicate grid. When combined with other suspended ceilings, it creates a transparent visual effect and reduces noise pollution to a certain extent. Grid aluminum panel is with high quality aluminum alloy as main material, according to the customer to provide the size, shape and structure of design form after bending technologies such as molding technology, ensure smooth deformation plate after processing, and on the basis of its surface spraying spacing ratio of same size grid a metal decorate material, so the aluminum panel can meet customer requirements. Compared with general specifications of aluminum panel, mesh aluminum panel can meet the pursuit of beauty of customers, including mesh size, color, spacing, etc., can be customized according to customer needs.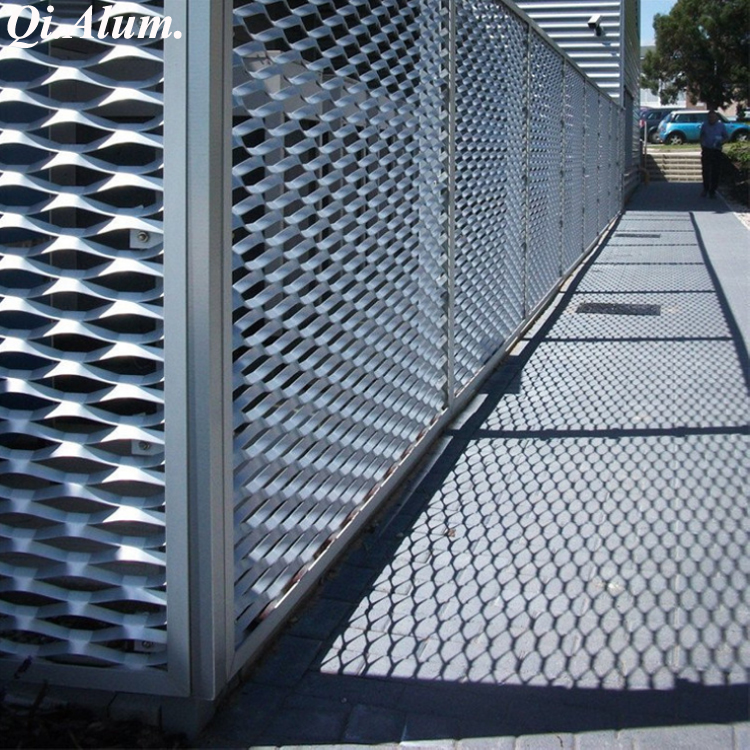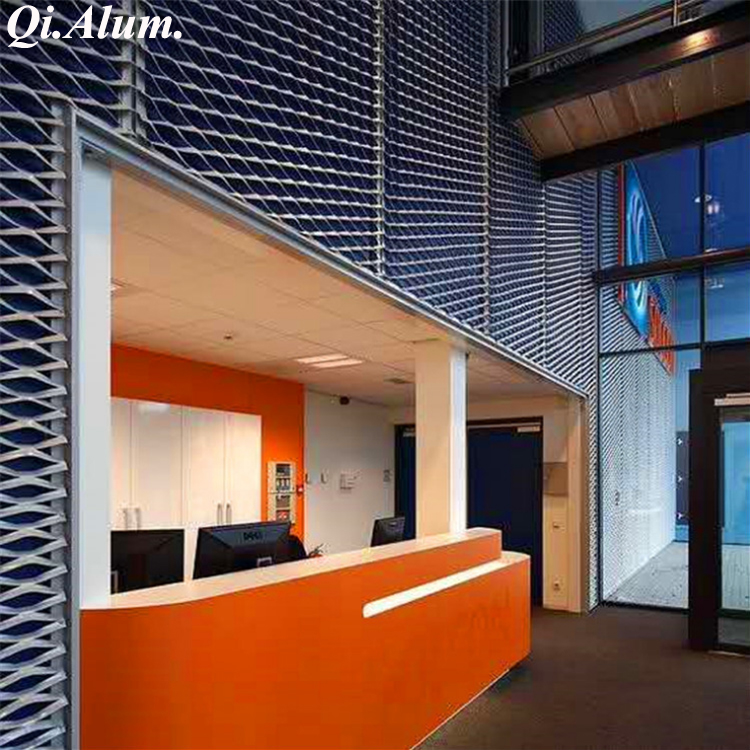 Mesh aluminum panel characteristics;
1: according to customer requirements or to map out different types of shapes and styles.
2: product mesh structure, made of high-quality aluminum alloy material, high strength, durable.
3: breathable and transparent space design, strong sense of hierarchy.
4: can be welded or hook type installation, folding convenient, easy to clean and maintain.
5: product surface carbon spray treatment, color can be customers, the use of up to 25 years.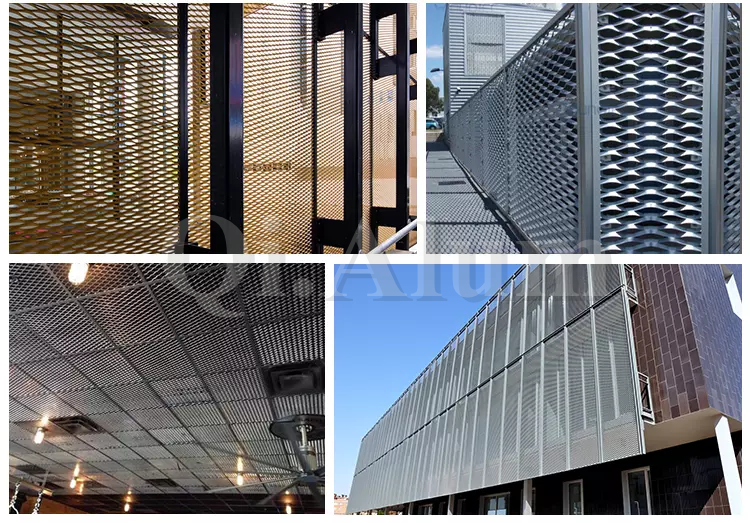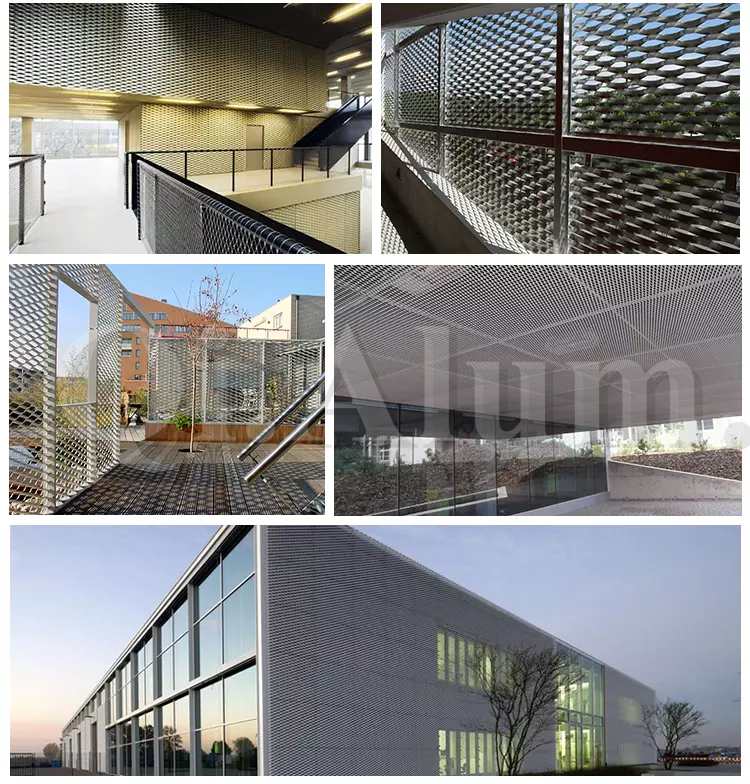 About us
Foshan Qi Aluminum Decorative Materials Co.,Ltd, more than 12 years experience ,We are manufacturer of fabricating aluminum perforated sheets , aluminum solid panels, aluminum screen,aluminum facade decorative sheets, aluminum expanded mesh, aluminum ceiling with good quality and fast delivery for more than 10 years to export countries. Our factory production line includes 14 CNC carving/cutting machines, 8 mould punching machines with 120 sets moulds for hole punching, 9 CNC bending machines as well as accessories assembly machines. We have two coating lines with powder coating, and PVDF coating with working 24*7 hours, cooperating with Jotun, PPG, Akzon brands . We had done projects in Dubai, Qatar, Bahrain, Kuwait, Tajikistan, Tanzania, Maritius, Singapore, Malaysia, Australia, Canada, America and so on. Our monthly supplying is about 80000 sqms for inside and outside market. Our projects covers five star hotel, high end villas, school, campus, metro station, airport, office building, shopping mall and some other goverment projects. We can provide design ,fabrication and installation one stop service for your projects. High precision, quality guarantee, affordable price , globla delivery and considerate service is our basis. We accept OEM/ODM business. We are the experienced specialist on facade solution decoration!!!