Description
Item name:Eco-wood ceiling
Model:C03
Size:40*25mm
Material:
a mix of wood flour and poly ethylene with the addition of certain additives
Thickness:25mm
Color:
Gold, Mahogany, Teak, Cedar, Red , classic gay, black
Minimum order:
300 square meters
Water absorption
Less than 1%
Flame- retardant level:Level B
Remark:
The color and the size can be changed according to your request
Application:Indoor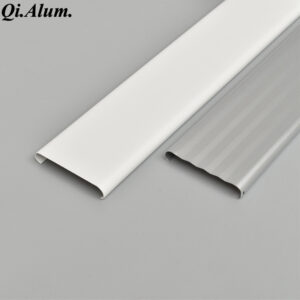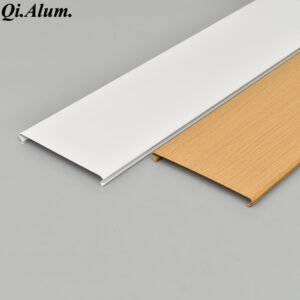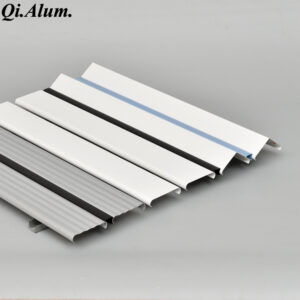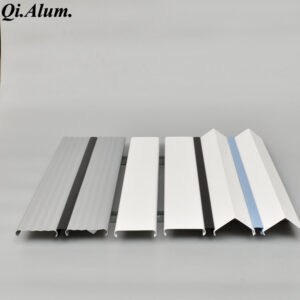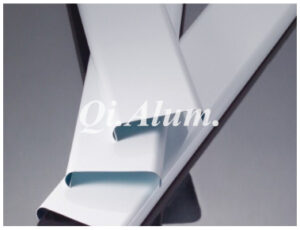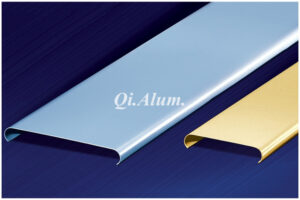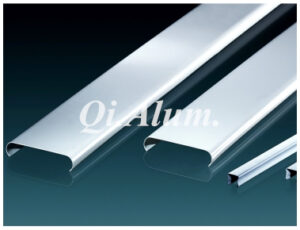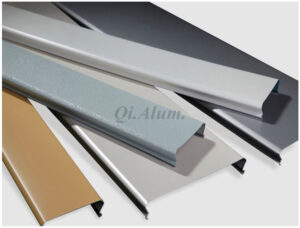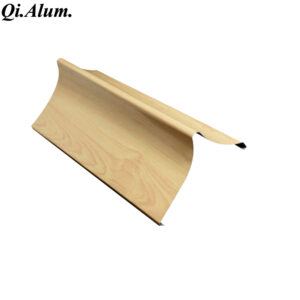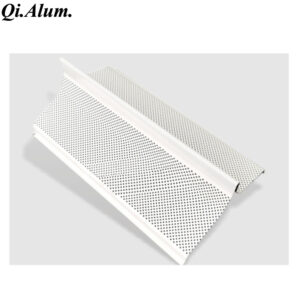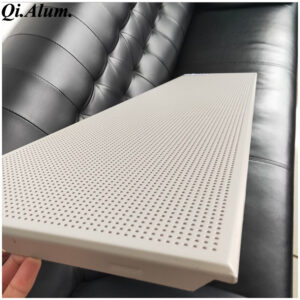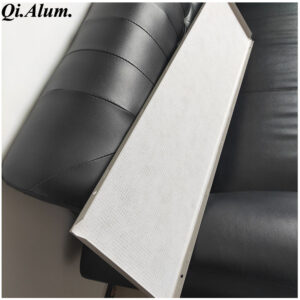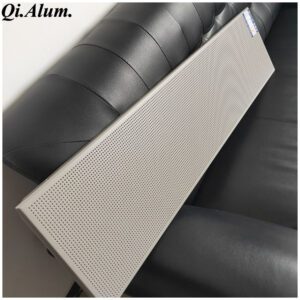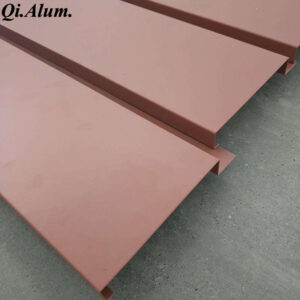 Aluminum square pass (U-shaped square pass, U-shaped groove) is one of the ceiling materials produced in recent years. Aluminum square pass has an open vision, ventilation, ventilation, its lines are bright and neat, and its layers are clear. It reflects the simple and clear modern style. It is easy to install and dismantle. It has become the main product popular in the decoration market in recent years.The surface treatment of square pass mainly includes the following: spray, baking, rolling and coating. The service life of spray and baking paint is short, and color difference is easy to occur. The rolling coating service life is in the middle. The coated plate can be divided into ordinary film and imported film. The service life of imported film can reach 20 years without discoloration.
Aluminum tube can be divided into aluminum panel aluminum tube and profile aluminum tube.
Aluminum panel aluminum square through continuous rolling or cold bending molding, installation structure for special keel buckle type structure, installation method similar to ordinary strip gusset panel, simple and convenient, suitable for interior decoration (keel can be designed windproof card code).
Profile aluminum tube features aluminum ventilation extrusion molding, product hardness, straightness is far more than other products, the installation structure for the use of the upper main bone, with screws and specially built components and profile hammer connection, wind resistance is strong, suitable for outdoor decoration (keel spacing can be arbitrarily adjusted). Special aluminum tube can be stretched and bent into arc, the emergence of arc aluminum tube provides designers with a broader conception space to create more unique and beautiful works.
The installation of different aluminum tube is able to choose different heights and spacing, can be a high and a low, a sparse and dense, with reasonable color collocation, so that the design of protean, can design a different decorative effect. At the same time, because the aluminum ftube is permeable, the lamps, air conditioning system, fire equipment can be placed in the ceiling, in order to achieve the overall consistent perfect visual effect.
Aluminum tube installation is simple, maintenance is also very convenient, because each aluminum tube is separate, can be installed and disassembled at will, without special tools, convenient maintenance and maintenance.
About us
Foshan Qi Aluminum Decorative Materials Co.,Ltd, more than 12 years experience ,We are manufacturer of fabricating aluminum perforated sheets , aluminum solid panels, aluminum screen,aluminum facade decorative sheets, aluminum expanded mesh, aluminum ceiling with good quality and fast delivery for more than 10 years to export countries. Our factory production line includes 14 CNC carving/cutting machines, 8 mould punching machines with 120 sets moulds for hole punching, 9 CNC bending machines as well as accessories assembly machines. We have two coating lines with powder coating, and PVDF coating with working 24*7 hours, cooperating with Jotun, PPG, Akzon brands . We had done projects in Dubai, Qatar, Bahrain, Kuwait, Tajikistan, Tanzania, Maritius, Singapore, Malaysia, Australia, Canada, America and so on. Our monthly supplying is about 80000 sqms for inside and outside market. Our projects covers five star hotel, high end villas, school, campus, metro station, airport, office building, shopping mall and some other goverment projects. We can provide design ,fabrication and installation one stop service for your projects. High precision, quality guarantee, affordable price , globla delivery and considerate service is our basis. We accept OEM/ODM business. We are the experienced specialist on facade solution decoration!!!