Description
Aluminum architecture ceiling veneer refers to the building decoration materials processed by fluorocarbon spraying technology after chrome and other treatment.Fluorocarbon coating mainly refers to the polyvinylidene fluoride resin, divided into primer, finish, varnish three.Spraying process is generally divided into two coating, three coating.Fluorocarbon coating has excellent corrosion resistance and weather resistance, acid rain, salt spray and various air pollutants, excellent cold and heat resistance, can resist strong ultraviolet radiation, can keep for a long time do not fade, do not powder, long service life
Aluminum panel aluminum square through continuous rolling or cold bending molding, installation structure for special keel buckle type structure, installation method similar to ordinary strip gusset plate, simple and convenient, suitable for interior decoration (keel can be designed windproof card code).
The installation of different aluminum square tube is able to choose different heights and spacing, can be a high and a low, a sparse and dense, with reasonable color collocation, so that the design of protean, can design a different decorative effect. At the same time, because the aluminum square tube is permeable, the lamps, air conditioning system, fire equipment can be placed in the ceiling, in order to achieve the overall consistent perfect visual effect.
Aluminum square tube installation is simple, maintenance is also very convenient, because each aluminum square tube is separate, can be installed and disassembled at will, without special tools, convenient maintenance and maintenance.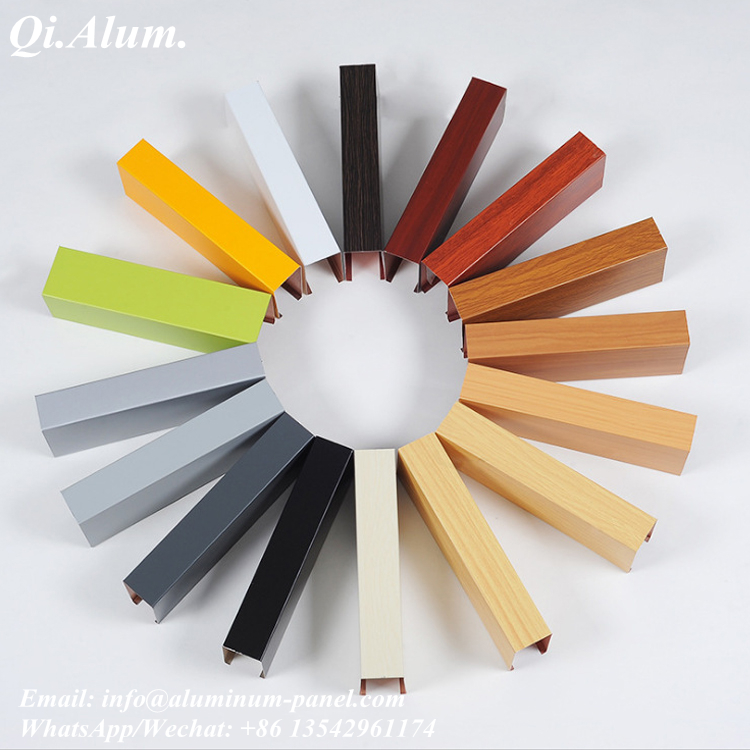 The advantages of aluminum architecture ceiling:
Light weight, good steel, high strength;Good durability and corrosion resistance, good technology, the first processing and then painting process, aluminum plate can be processed into plane, arc and spherical and other complex geometric shapes.Uniform coating and various colors.Advanced electrostatic spraying technology enables uniform and consistent adhesion between paint and aluminum plate, diverse colors, large selection space.Not easy to stain, easy to clean and maintain.The non-adhesion of fluorine coating film makes it difficult to attach pollutants to the surface, and has good cleaning property. It is convenient for installation and construction. Aluminum plate can be formed in the factory without cutting at the construction site, and can be fixed on the skeleton, which is recyclable and environment-friendly.Aluminum plate can be 100% recycled, different from glass, stone, ceramic, aluminum plastic plate and other decorative materials, recycling residual value is high.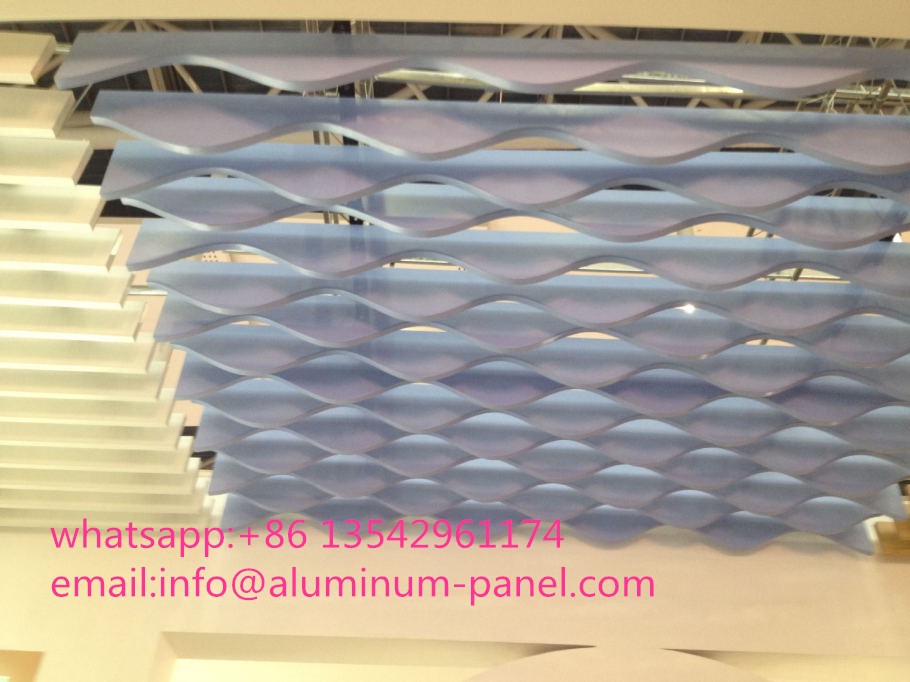 Aluminum lobby hotel ceiling arhictecture veneer product prices and many factors, so the product is the sale price of instability, especially in the case of aluminium ingot market fluctuations, the price also will appear the phenomenon of high and low, so the user would like to buy affordable products, understand market dynamic and economy, at the same time, the supply and demand relationship can also lead to product prices fluctuate greatly, so the user must under the guidance of the industry to carry on the reasonable choice and purchase.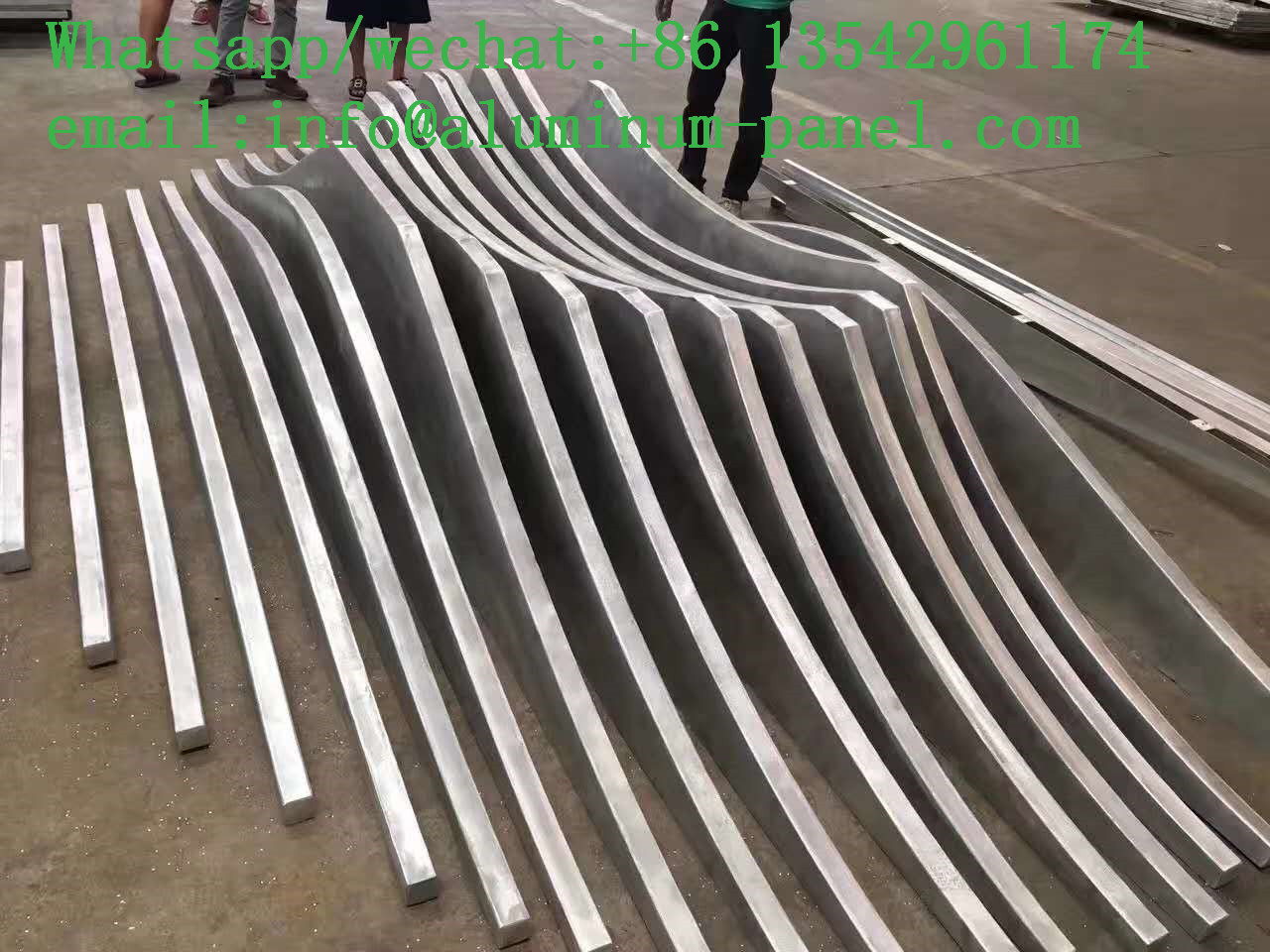 aluminum architecture ceiling Quality: the quality of the product itself is related to the selection of aluminum plate materials and the quality of workmanship. The manufacturing cost of high-quality products is higher and the price is naturally higher than that of low-quality products. However, its performance is superior and the purchase value is still relatively high.
Model size: Fluorocarbon aluminum veneer models are various, and the product process complexity with different modeling thickness is different, so the product price will be different. For the same quality, the more complex the model, the higher the price will be.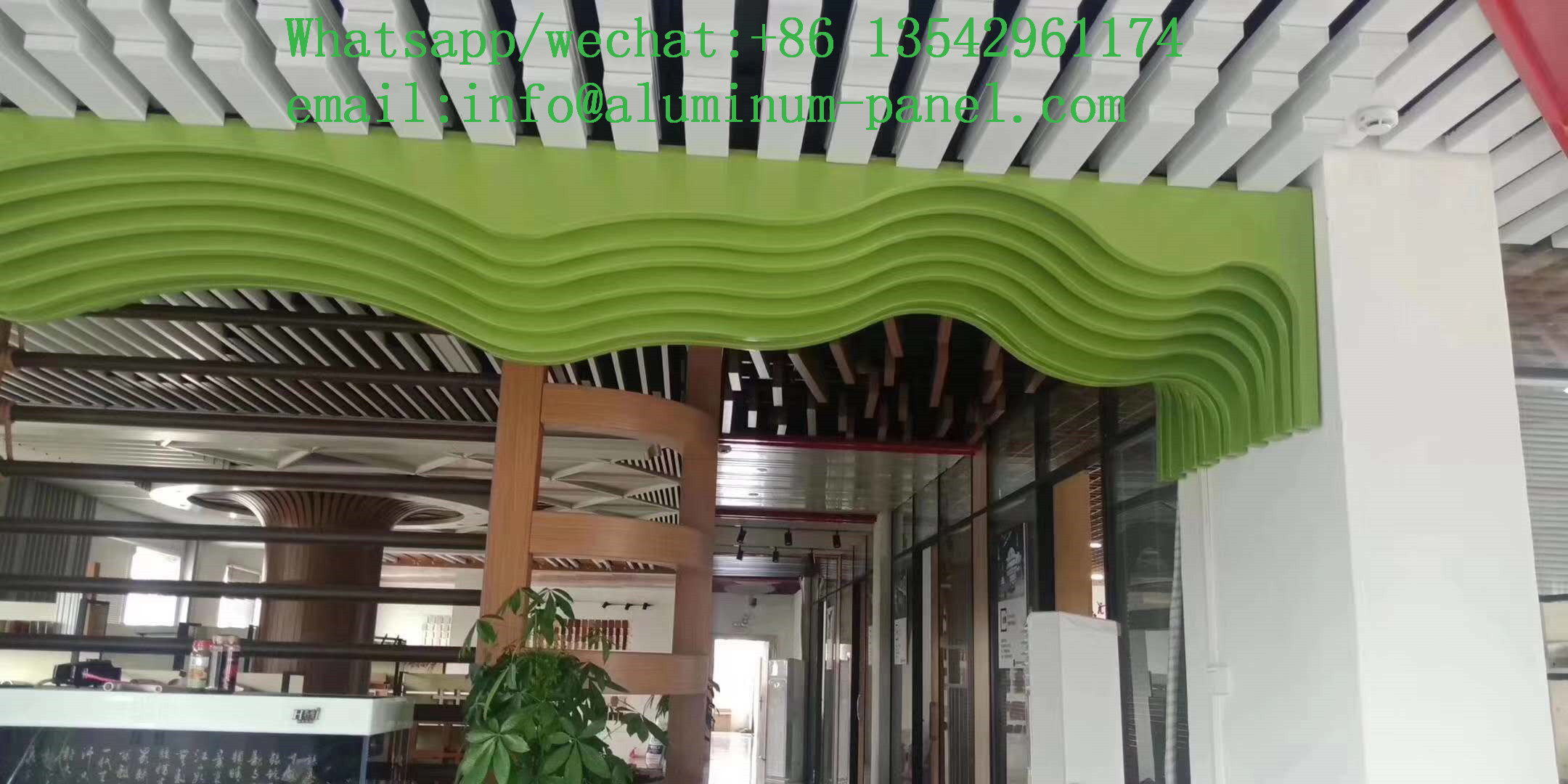 About us
Foshan Qi Aluminum Decorative Materials Co.,Ltd, more than 12 years experience ,We are manufacturer of fabricating aluminum perforated sheets , aluminum solid panels, aluminum screen,aluminum facade decorative sheets, aluminum expanded mesh, aluminum ceiling with good quality and fast delivery for more than 10 years to export countries. Our factory production line includes 14 CNC carving/cutting machines, 8 mould punching machines with 120 sets moulds for hole punching, 9 CNC bending machines as well as accessories assembly machines. We have two coating lines with powder coating, and PVDF coating with working 24*7 hours, cooperating with Jotun, PPG, Akzon brands . We had done projects in Dubai, Qatar, Bahrain, Kuwait, Tajikistan, Tanzania, Maritius, Singapore, Malaysia, Australia, Canada, America and so on. Our monthly supplying is about 80000 sqms for inside and outside market. Our projects covers five star hotel, high end villas, school, campus, metro station, airport, office building, shopping mall and some other goverment projects. We can provide design ,fabrication and installation one stop service for your projects. High precision, quality guarantee, affordable price , globla delivery and considerate service is our basis. We accept OEM/ODM business. We are the experienced specialist on facade solution decoration!!!