Description
the latest pattern architecture aluminum screen fence
Product materials and specifications:
Conventional thickness: 1.5mm, 2.0mm, 2.5mm, 3.0mm
Common standard: 600*600mm, 600*1200mm
The quality of the aluminum window decoration products directly reflects the technical level of the aluminum window screen and fence decoration manufacturers, but the products can only be sold to the enterprises to have benefits.Spectrum high building materials, aluminum window screen and fence manufacturers believe that the order from the customer is only the beginning of the sales process.Attention should be paid to ensure the quality of the products when processing, and the after-sales service should also not be ignored.
The different patterns of carved aluminum veneer, the change of hole shape with different size and density make the surface of aluminum veneer dynamic, the manufacturer break through the traditional modeling concept, combined with different external environment for the abnormity treatment.It has the function of pervious to light and air, making the lines more lively and elegant.
Applied to various modern senior clubs, home decoration, office and other occasions, for the full vitality of the fashion family opened up endless
Thinking space, it is the new adornment form that is practical and beautiful really namely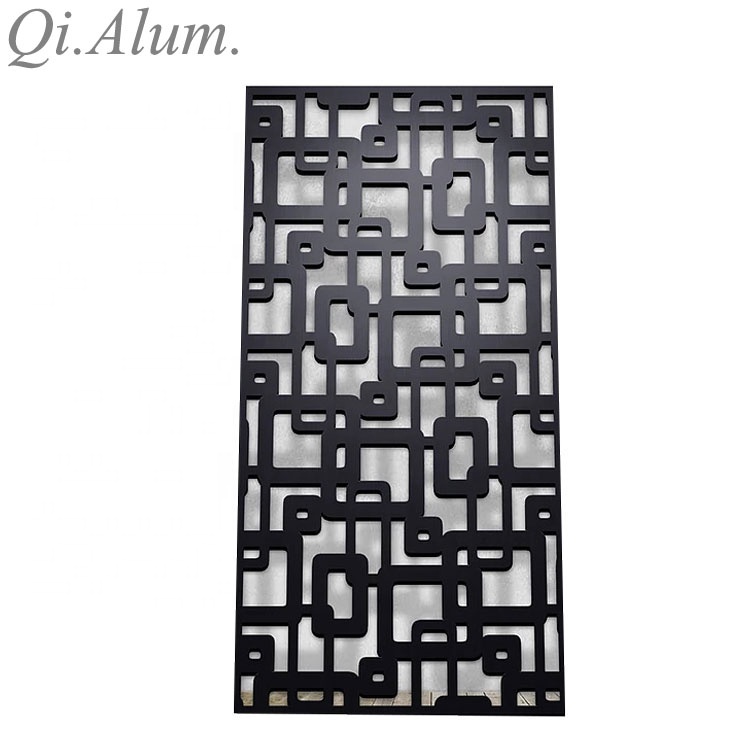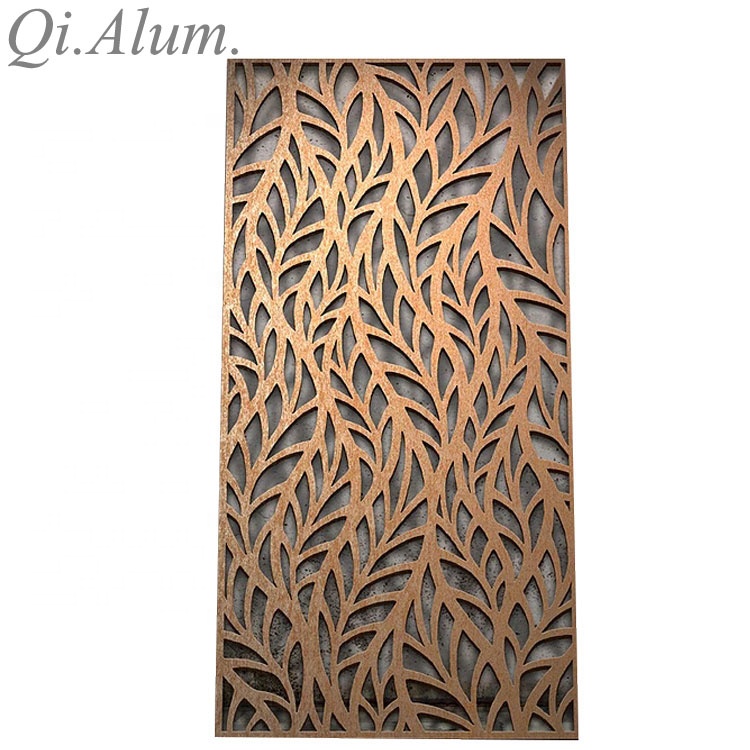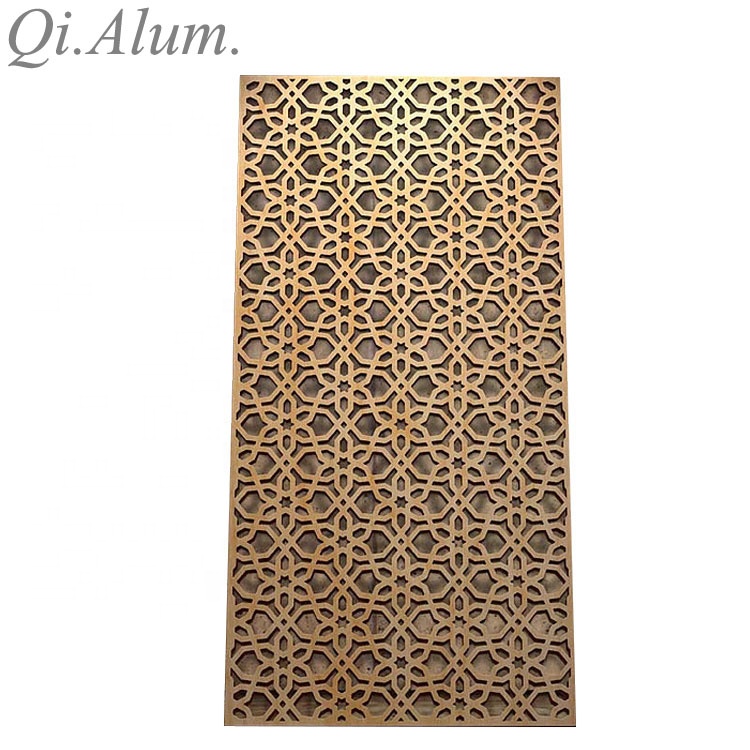 Carved woodwork craft is advanced, a wide variety of design professional custom, phoenix, mandarin duck figure, the sparrow figure, herringbone figure, triangle, square hole figure, aluminum plate how much larger image, aluminum plate engraving the product style is complete, quality, beautiful shape, structure compact, stereo sense is strong, lasting color, texture clear, clever design styles in the style of perfect fusion, show a modern decoration style of the space, in the different space can create a noble, elegant, warm effect.
Sculpture as a kind of engraving art creation, need exquisite exquisite craft, designers cleverly blend in the elements in the modern building decoration, bring us vogue and individual character decorative arts, carved aluminum veneer board can be flat plate production, there is no such effect, bending is concave and convex carving the structure of aluminum veneer is deep space feeling, have the effect of the pervious to light, breathable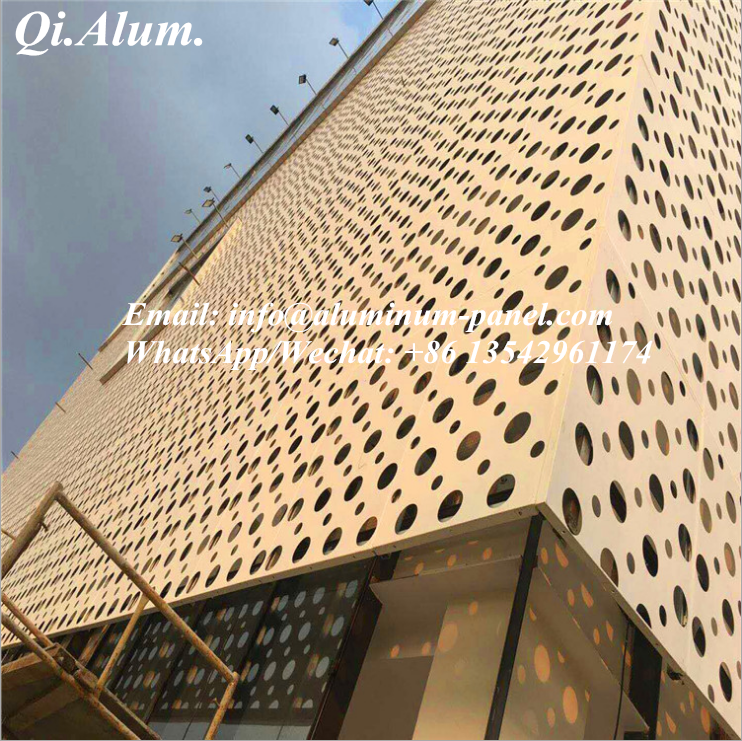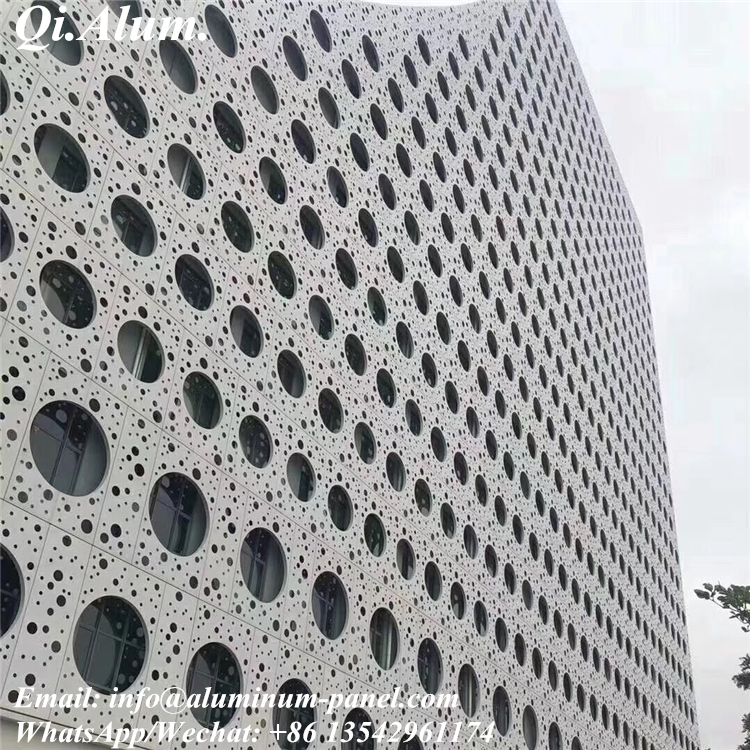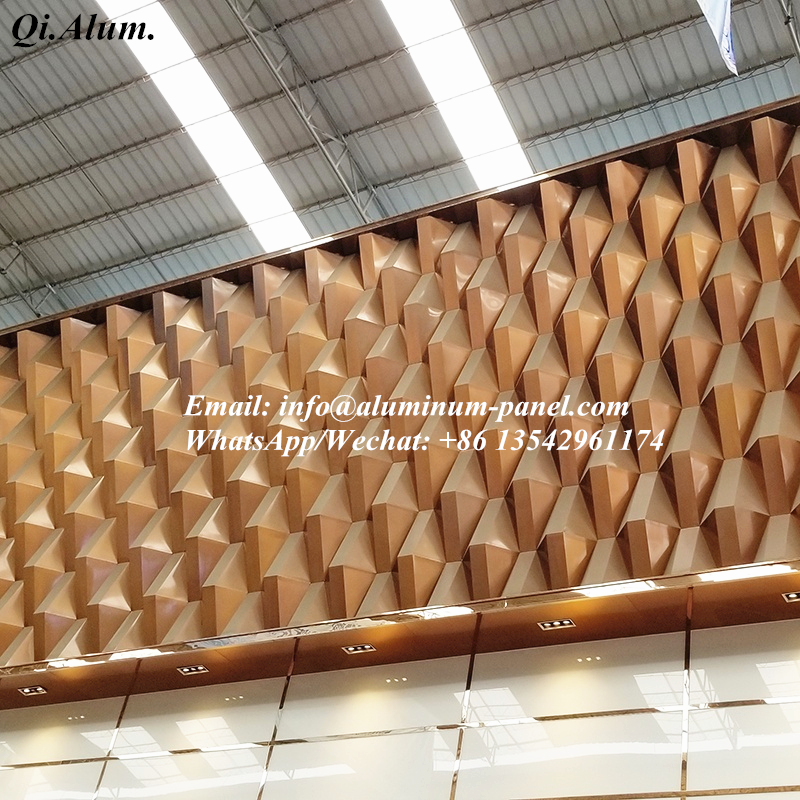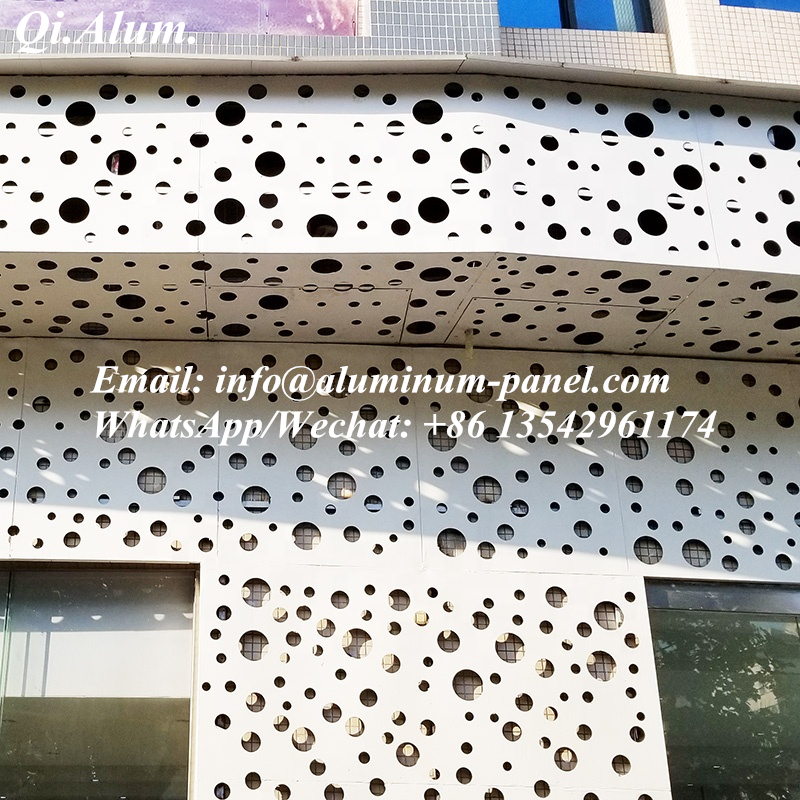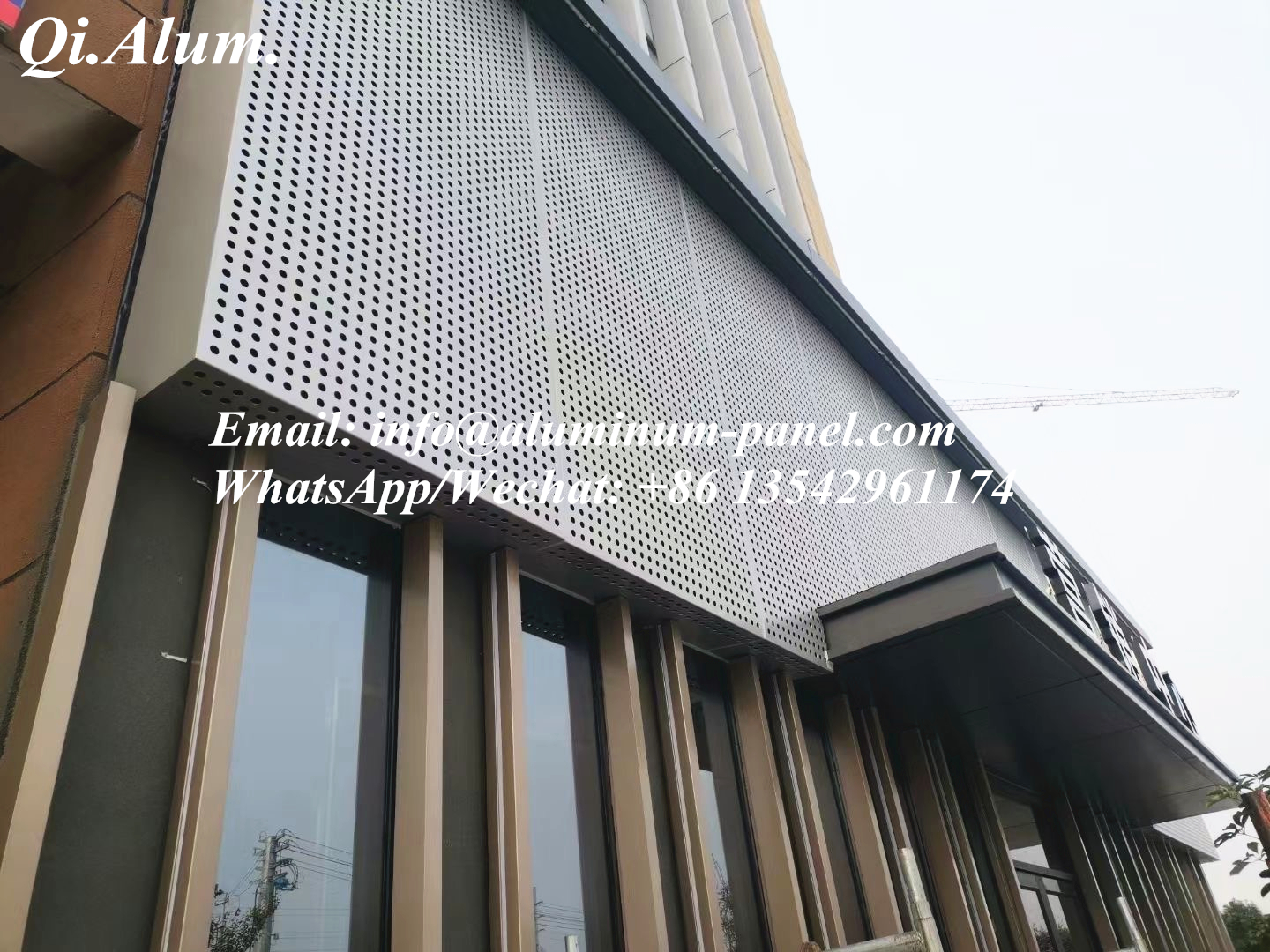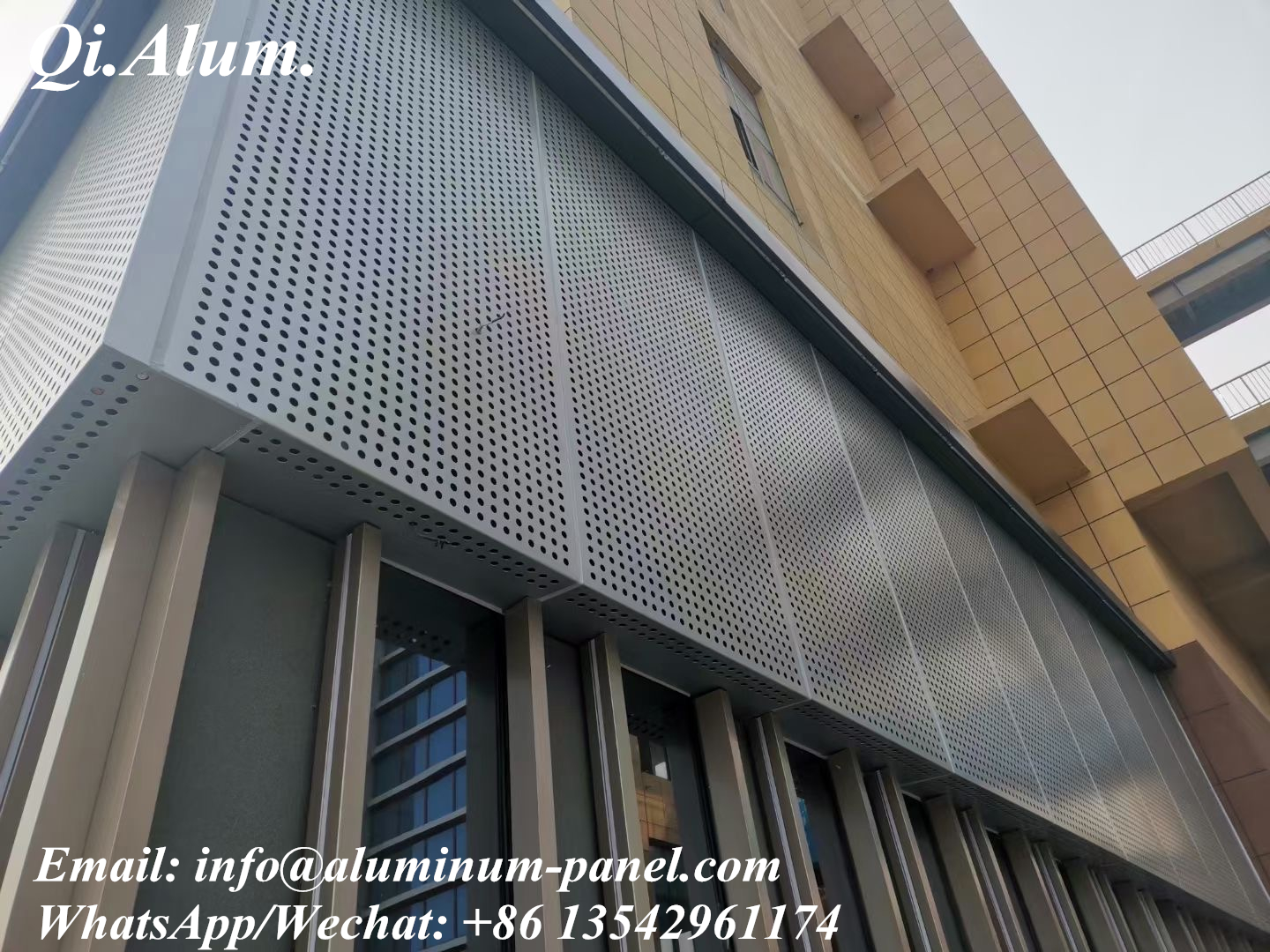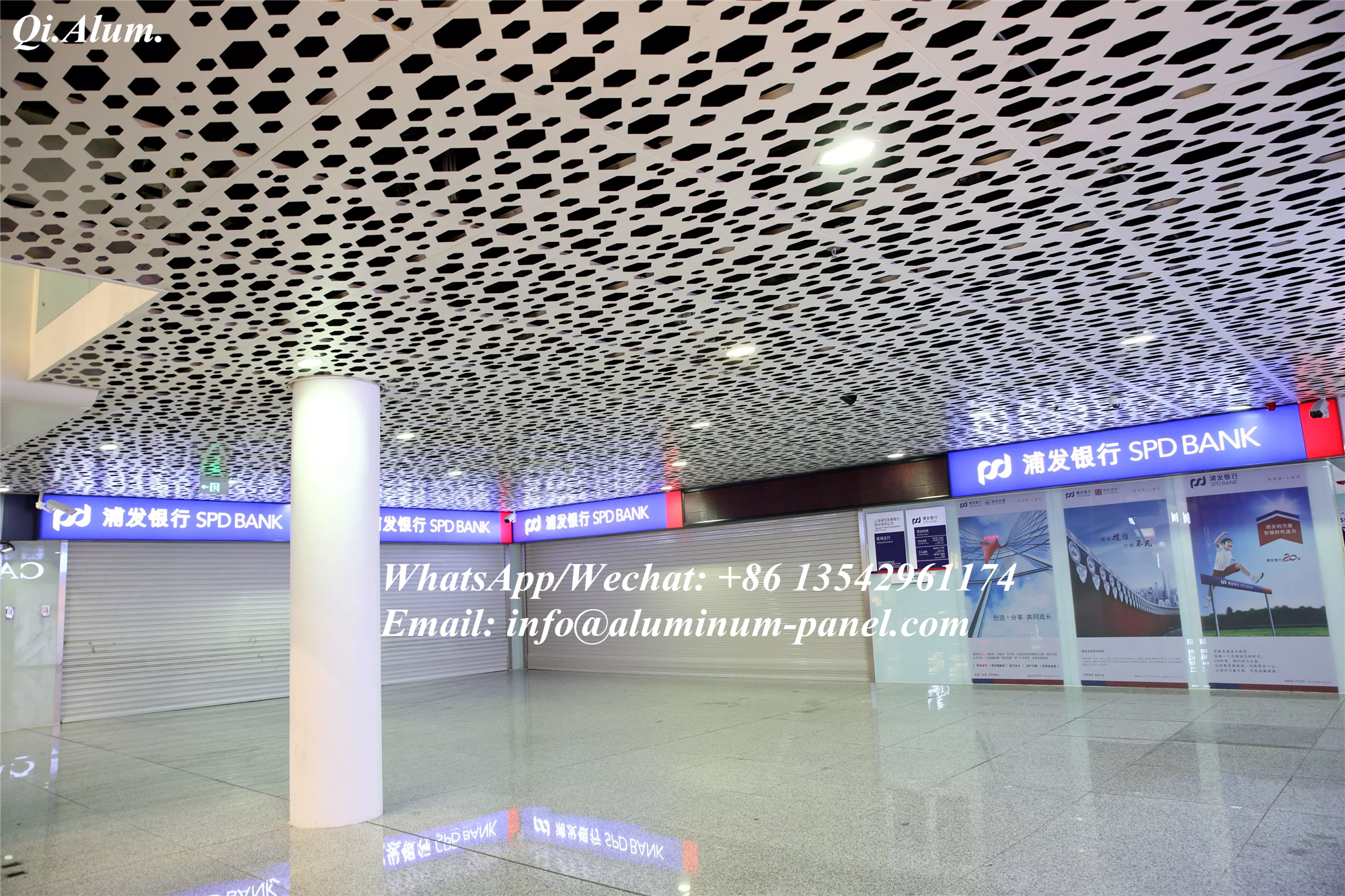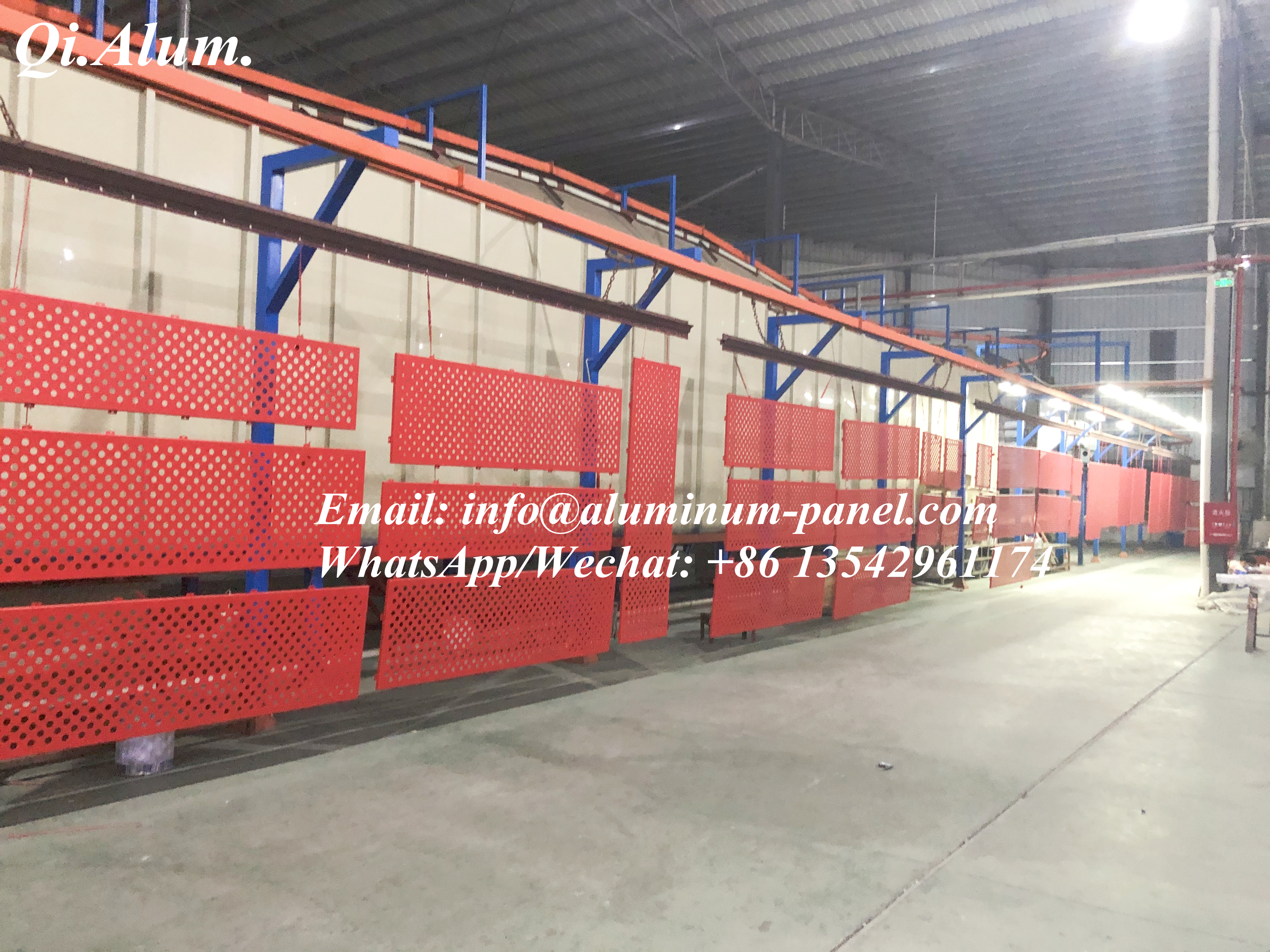 About us
Foshan Qi Aluminum Decorative Materials Co.,Ltd, more than 12 years experience ,We are manufacturer of fabricating aluminum perforated sheets , aluminum solid panels, aluminum screen,aluminum facade decorative sheets, aluminum expanded mesh, aluminum ceiling with good quality and fast delivery for more than 10 years to export countries. Our factory production line includes 14 CNC carving/cutting machines, 8 mould punching machines with 120 sets moulds for hole punching, 9 CNC bending machines as well as accessories assembly machines. We have two coating lines with powder coating, and PVDF coating with working 24*7 hours, cooperating with Jotun, PPG, Akzon brands . We had done projects in Dubai, Qatar, Bahrain, Kuwait, Tajikistan, Tanzania, Maritius, Singapore, Malaysia, Australia, Canada, America and so on. Our monthly supplying is about 80000 sqms for inside and outside market. Our projects covers five star hotel, high end villas, school, campus, metro station, airport, office building, shopping mall and some other goverment projects. We can provide design ,fabrication and installation one stop service for your projects. High precision, quality guarantee, affordable price , globla delivery and considerate service is our basis. We accept OEM/ODM business. We are the experienced specialist on facade solution decoration!!!