Description
PERFORATED METAL TECHNICAL DETAILS
Our Advanced And Expert Tooling Department Allows Us To Customize Tooling To Your Exact Requirements.
Perforated patterns are available in one-hole size or a variety of different hole sizes and shapes
Bespoke patterns and pitches are designed to individual customer's requests
Different Perforated Metal types are also available in flush, embossed (raised), countersunk and louvered
Hole size: 1mm-154mm (additional Perforation sizes are available on request)
Thickness: Popular thickness: 0.75mm – 12mm.
Sheet sizes: Standard sizes include 2mx1m, 2.5mx1.25m and 3mx1.5m. Longer lengths up to 6m can be perforated by special request.
Percentage open area: All open areas are physically possible but standard tooling tends to be between 20% and 60%.
Standard staggered pitch include; 60, 90 and 45-degree orientation
Installation
Packing:
1.Pallets
2.Other special package according to customers' requirements.
The application of perforated metal:
1)Used for environmental noise control barriers, such as, highway, railway, subway, etc.
2)As sound-absorbing material of the building ceiling and wall.
3)Used for building stairs, balconies, beautifully decorated plate of green furniture.
4)Protective cover for the machinery and equipment, ornate speaker enclosures.
5))Used as kitchenware, such as, stainless steel fruit basket, food cover, fruit tray, etc.
6)Shopping network with shelves, decorative exhibition units.
7)Grain storage within the ventilation network, soccer turf seepage water treatment network, and so on.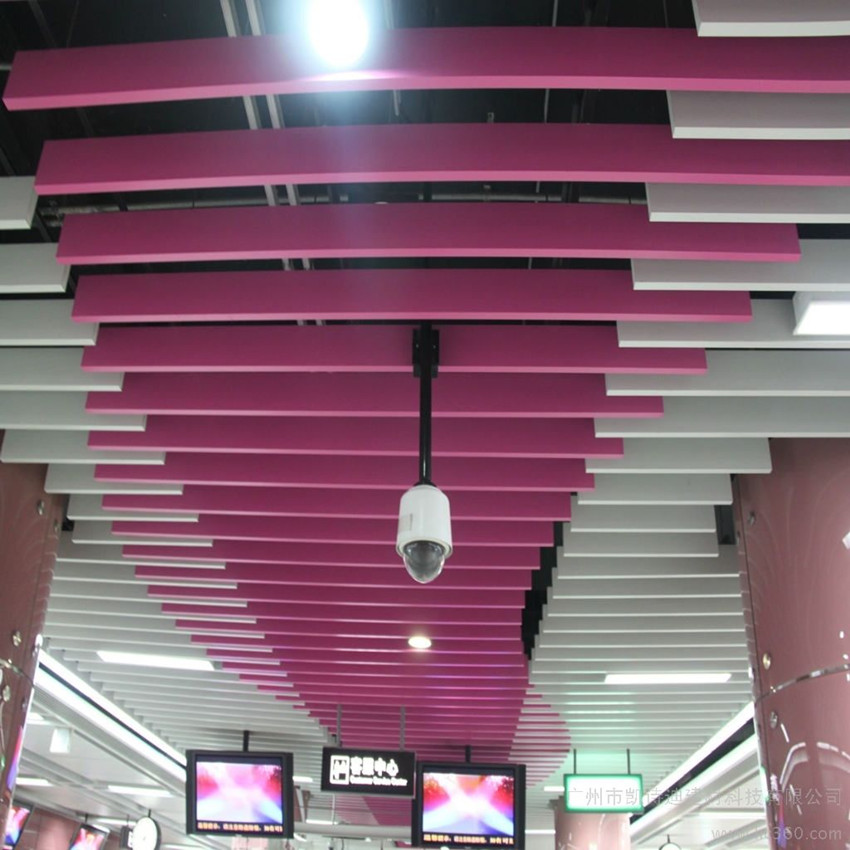 This kind of U channel ceiling also have a advantage for they are easy installation. The ceiling could be installed in a short time with their special and simply accessories. Of course, the most avantages of the U channel ceiling product are cheap price, good quality and long-time use.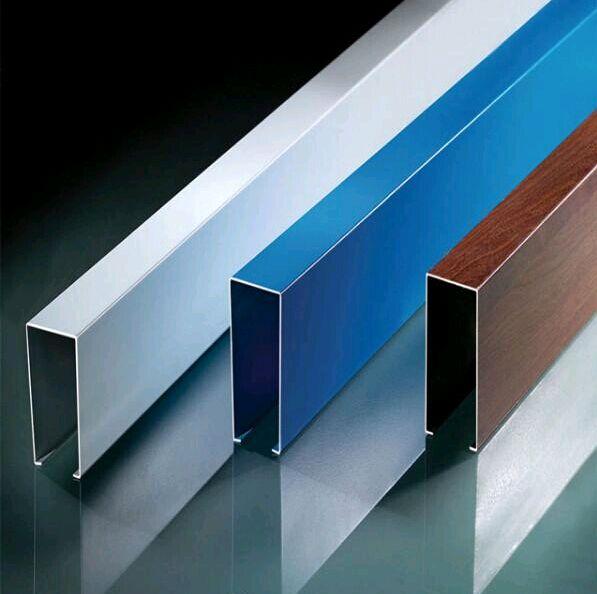 If you want to know more about the product and please contact us.
More picture about U channel ceiling for you.
About us
Foshan Qi Aluminum Decorative Materials Co.,Ltd, more than 12 years experience ,We are manufacturer of fabricating aluminum perforated sheets , aluminum solid panels, aluminum screen,aluminum facade decorative sheets, aluminum expanded mesh, aluminum ceiling with good quality and fast delivery for more than 10 years to export countries. Our factory production line includes 14 CNC carving/cutting machines, 8 mould punching machines with 120 sets moulds for hole punching, 9 CNC bending machines as well as accessories assembly machines. We have two coating lines with powder coating, and PVDF coating with working 24*7 hours, cooperating with Jotun, PPG, Akzon brands . We had done projects in Dubai, Qatar, Bahrain, Kuwait, Tajikistan, Tanzania, Maritius, Singapore, Malaysia, Australia, Canada, America and so on. Our monthly supplying is about 80000 sqms for inside and outside market. Our projects covers five star hotel, high end villas, school, campus, metro station, airport, office building, shopping mall and some other goverment projects. We can provide design ,fabrication and installation one stop service for your projects. High precision, quality guarantee, affordable price , globla delivery and considerate service is our basis. We accept OEM/ODM business. We are the experienced specialist on facade solution decoration!!!