Description
CNC Cutting Aluminum Air Conditioner Cover Manufacturer in China
Features
It is a material of durable, good sound insulation,fireproof, good heat-insulating property, safe and non-polluting,simple installation etc.
It also has functions of good sound insulation, shockproof, friendly environmental etc; At the same time, simple installation is no limited by season environment.
Lightweight, high strength, strong impact resistance: The advantage of lightweight is not only reduce the burden of the building, and greatly reduce the influence of earthquake shock.
Application
building external walls, apartments, office halls, villas, garden scenic spot, old building renovation, billboards, bars, door head, hotel lobby, etc.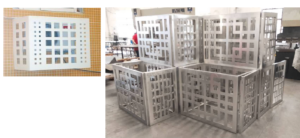 Our Service