Description
Aluminum Hole Punching PVDF Printing Wall Cladding Exterior Wall Cover Panels For Decoration
One of our new product-punching & printing metal exterior wall cover cladding.
This kind of product with holes on the panels as background and printing with colorful image to make the wall cover cladding to be more attractive. The sizes and location of the holes could be different and make the exterior wall cover to be different effect, also the image for printing on the wall cover could be customized. Choose this product for the building exterior or interior wall cover cladding absolutely would make them to be very impressive.
Want to get more information and please drop us a line.
More picture for your reference:
Aluminum Perforated Metal
Aluminum Perforated Metal is made of high quality aluminum sheet/coil after being perforated on the digital control perforated machines. Aluminum perforated metal has the features of good strength-to-weight ratio, wide range of open area percentages, accurate hole size, available in corrosion resistant materials, available in lightweight material and suitable for decorative applications.
Hole shape: Round hole, square hole, long round hole, triangle hole, scale hole, diamond hole, oval hole, hexagonal hole, slot hole, and so on.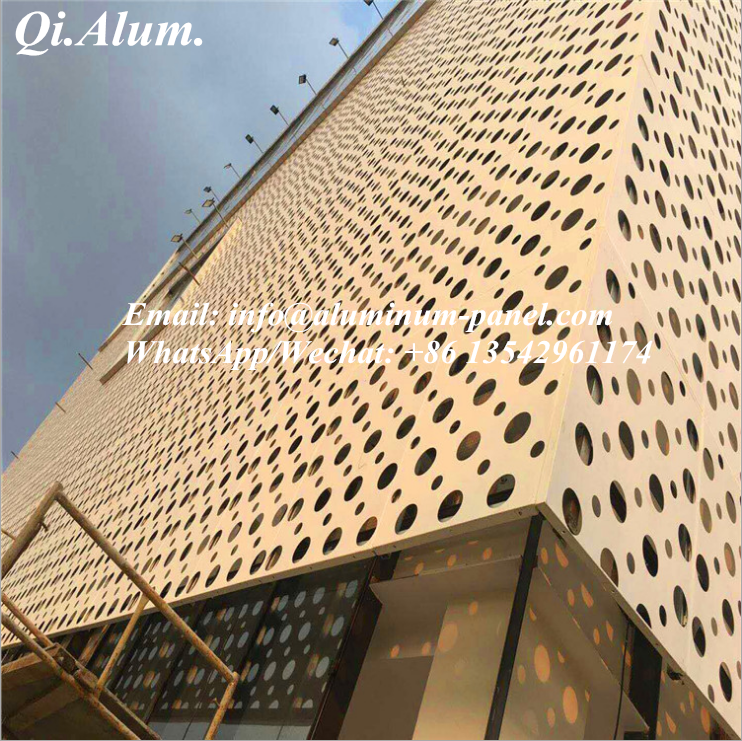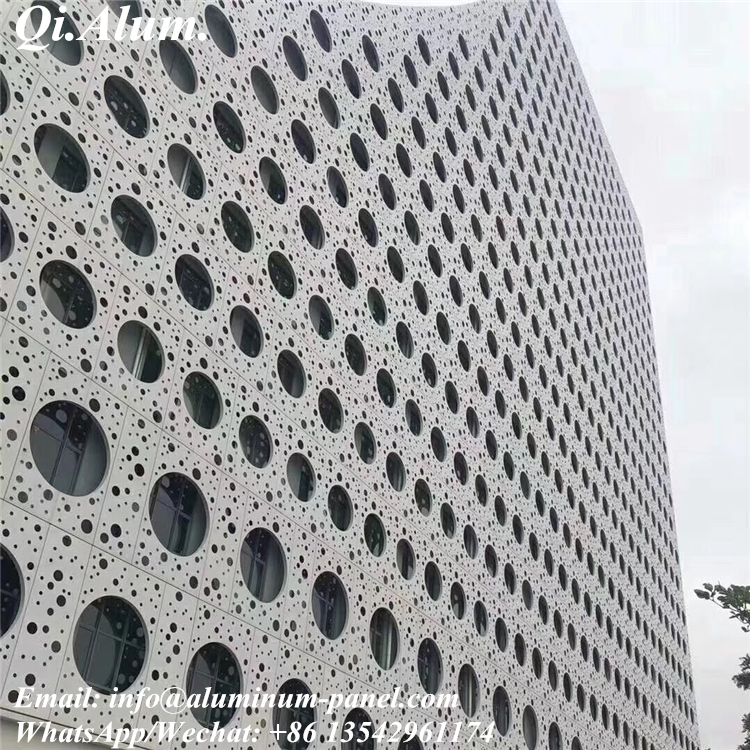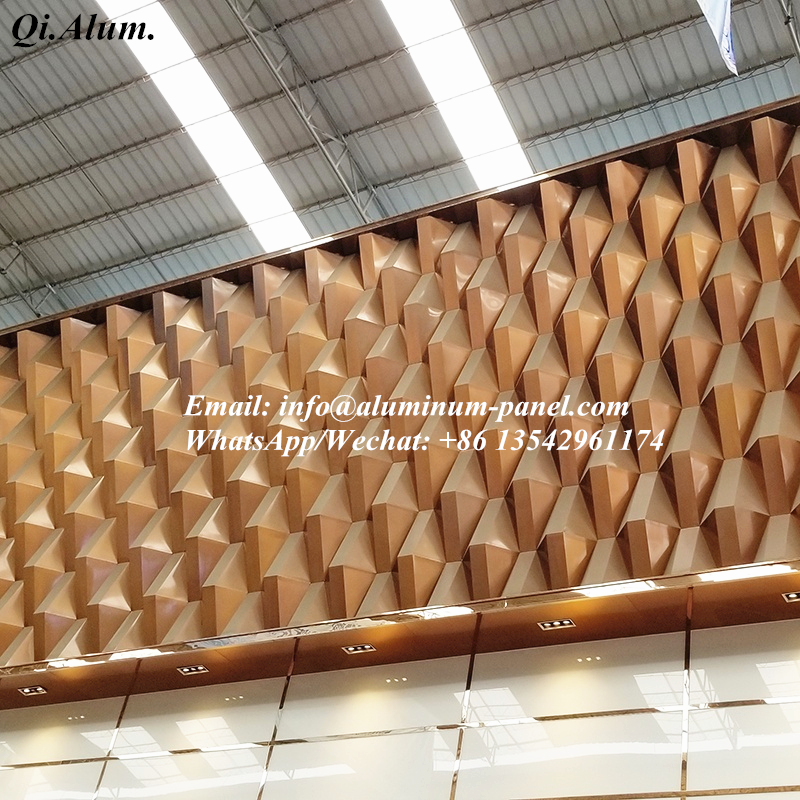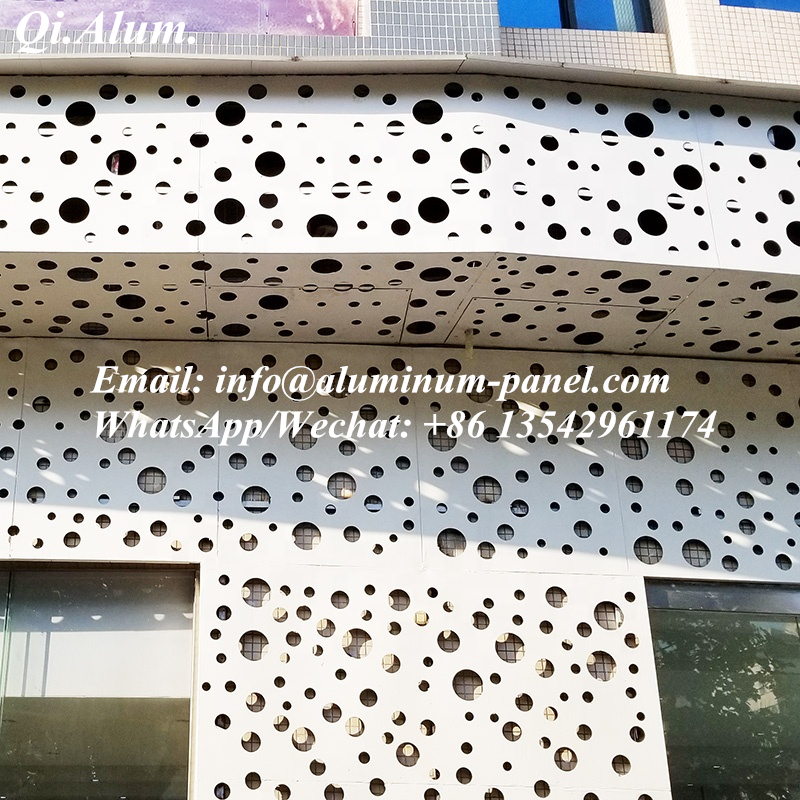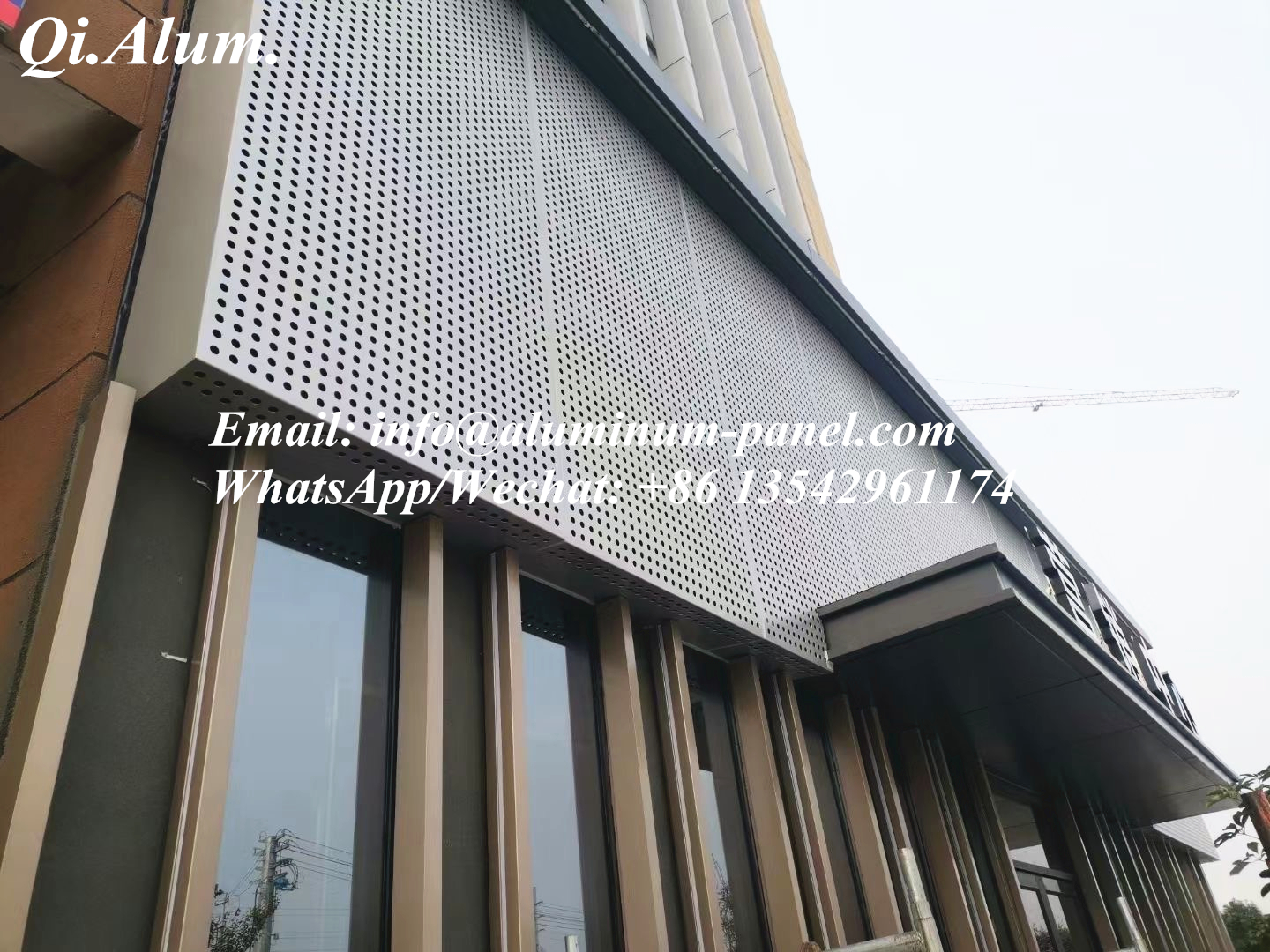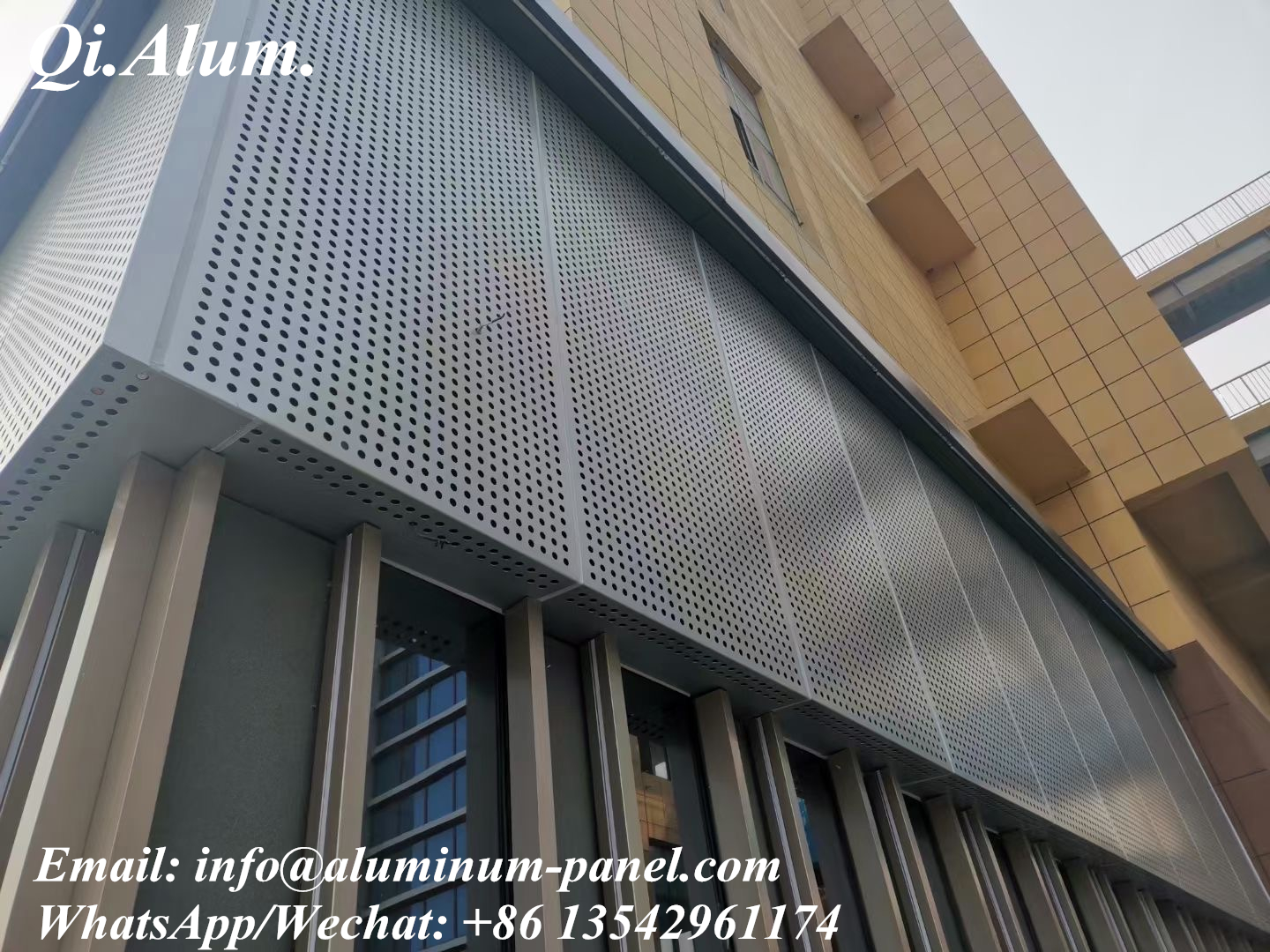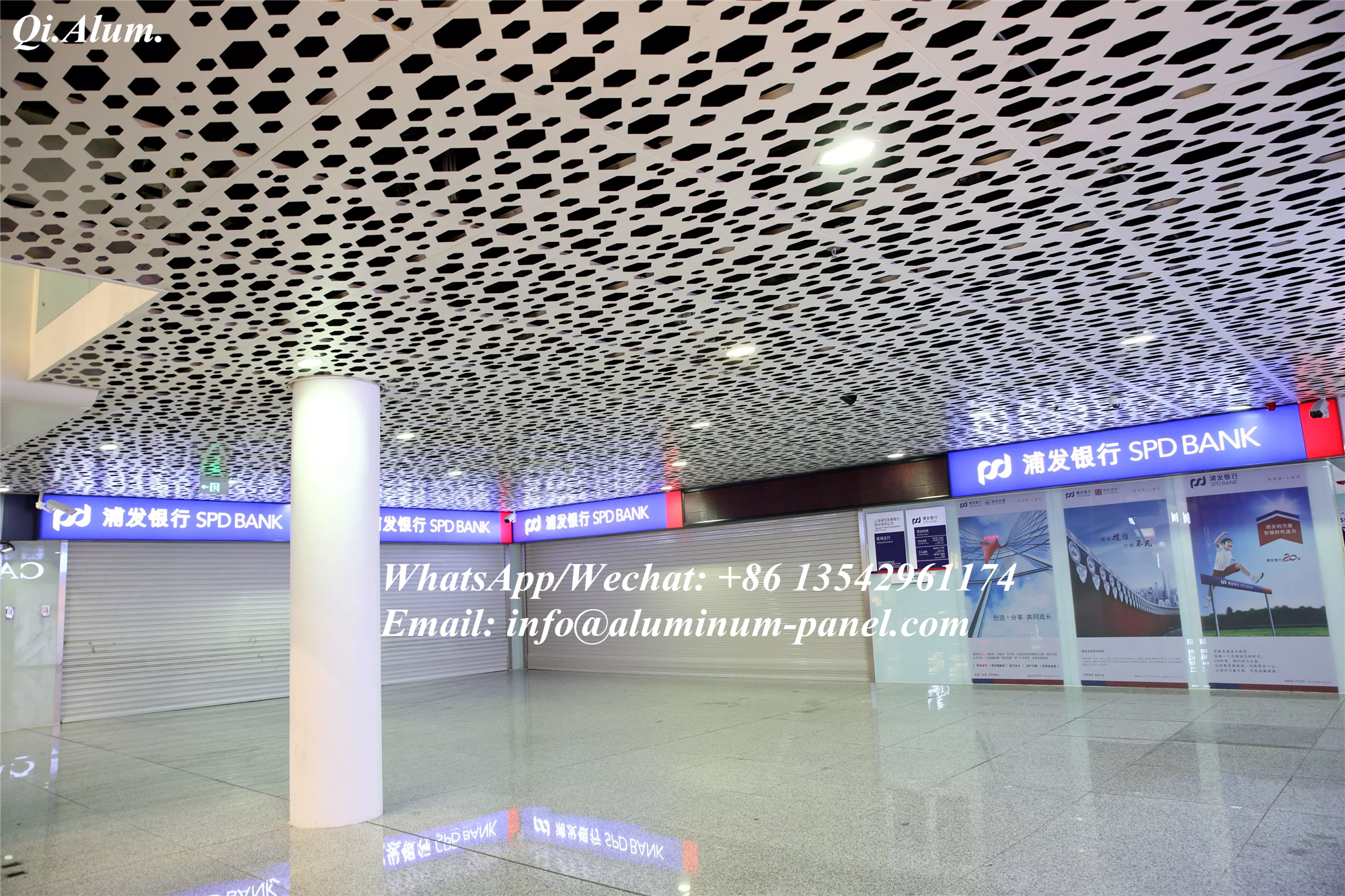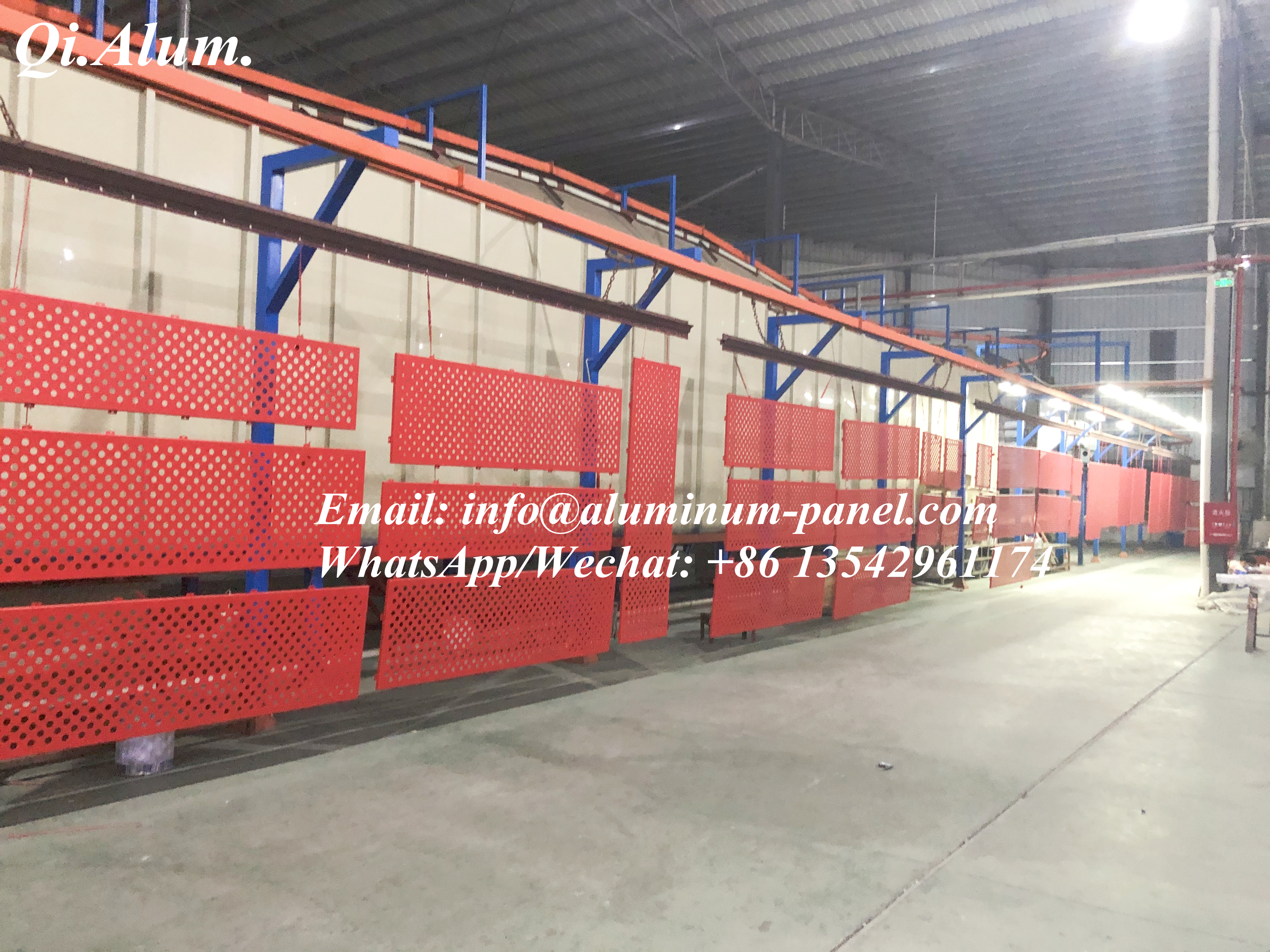 About us
Foshan Qi Aluminum Decorative Materials Co.,Ltd, more than 12 years experience ,We are manufacturer of fabricating aluminum perforated sheets , aluminum solid panels, aluminum screen,aluminum facade decorative sheets, aluminum expanded mesh, aluminum ceiling with good quality and fast delivery for more than 10 years to export countries. Our factory production line includes 14 CNC carving/cutting machines, 8 mould punching machines with 120 sets moulds for hole punching, 9 CNC bending machines as well as accessories assembly machines. We have two coating lines with powder coating, and PVDF coating with working 24*7 hours, cooperating with Jotun, PPG, Akzon brands . We had done projects in Dubai, Qatar, Bahrain, Kuwait, Tajikistan, Tanzania, Maritius, Singapore, Malaysia, Australia, Canada, America and so on. Our monthly supplying is about 80000 sqms for inside and outside market. Our projects covers five star hotel, high end villas, school, campus, metro station, airport, office building, shopping mall and some other goverment projects. We can provide design ,fabrication and installation one stop service for your projects. High precision, quality guarantee, affordable price , globla delivery and considerate service is our basis. We accept OEM/ODM business. We are the experienced specialist on facade solution decoration!!!