Description
Chinese Aluminum CNC cutting panel manufacturer
Chinese Aluminum CNC cutting panel manufacturer
Products Advantage:
Perforated facades provide advantages such as ventilation, reusability and giving the building a modern touch. Sheet metal facades are durable, easy to assemble and replaceable easily. These advantages make the facade system a favourite among architects. Our company work closely to generate the best solution for your building, keeping in mind the ease of assembly on site and hassle free maintenance.All profiles are processed at the factory and only need to be installed at the site.
Item
aluminum CNC cutting panel
Brand
Qi.Alum.
Material
Al1100 series,Al3003series
Thickess
1.0mm,1.5mm,2.0mm,2.5mm,3.0mm
Color
Any colors from RAL or Pantone color chart
Dimension
1000*2000mm,1500*3000mm,1200*2440mmm and other customized size
Metal process
Cutting,bending,welding,polishing,curving
Surface treatment
Powder coating,PEcoating,PVDF coating,wooden finish,stone finish
Coating materials brand
International brand:Akzo Nobel,PPG,Jotun

National Brand:KOFLUX and KGE

Design
Customized
Perforation
10%~70% all is available
Application
Exterior and interior wall,facade,curtain wall,cladding,hotel,and so on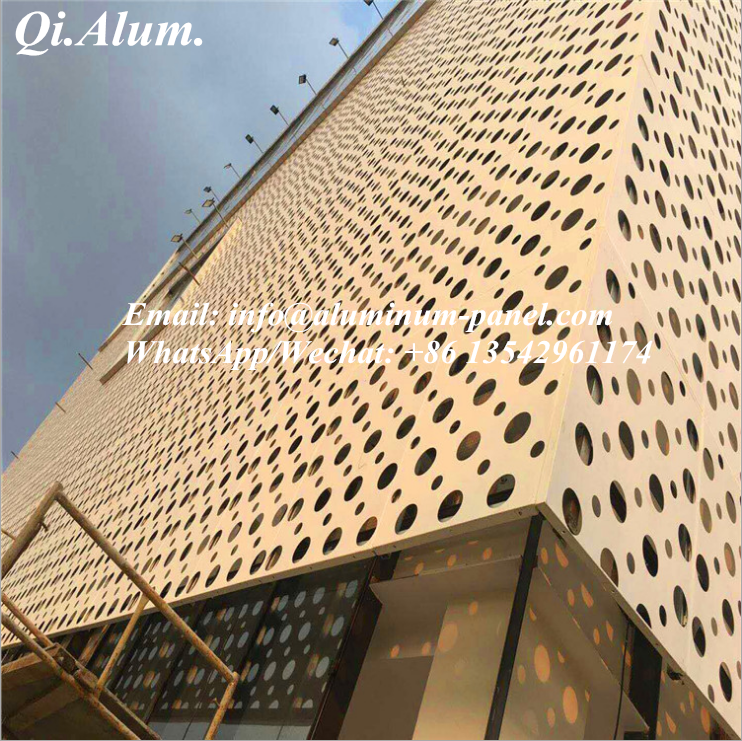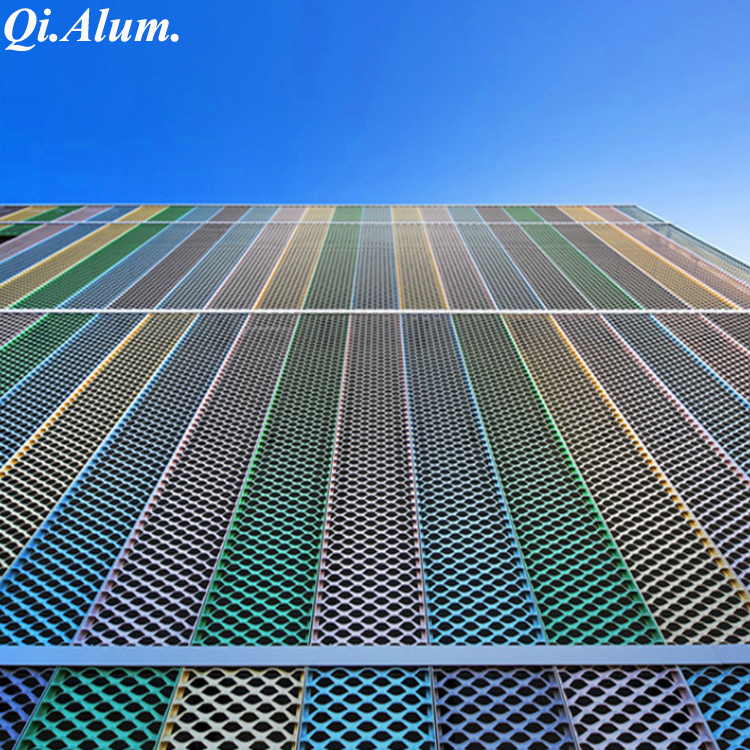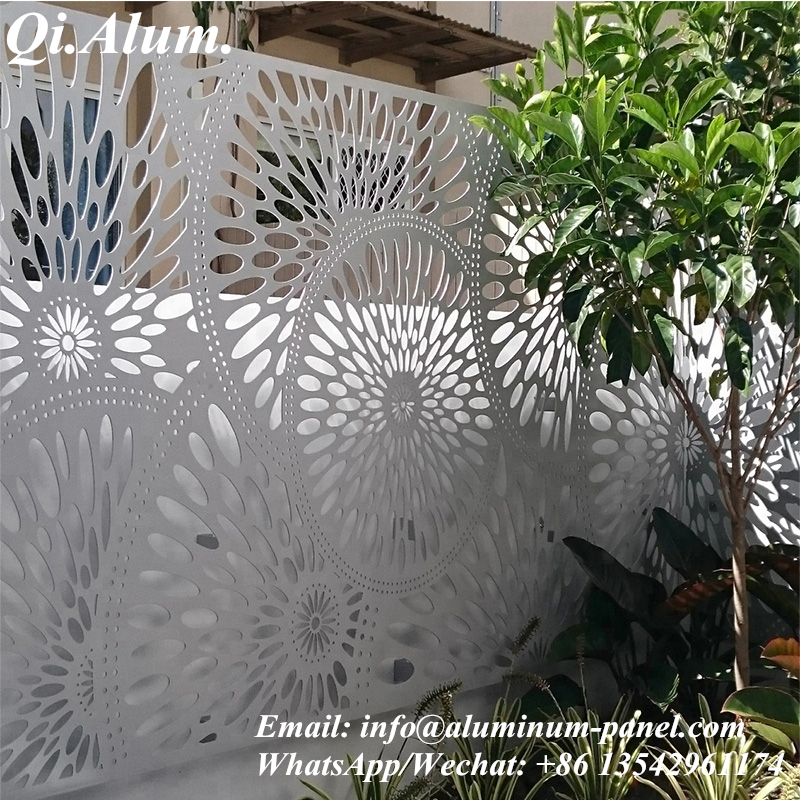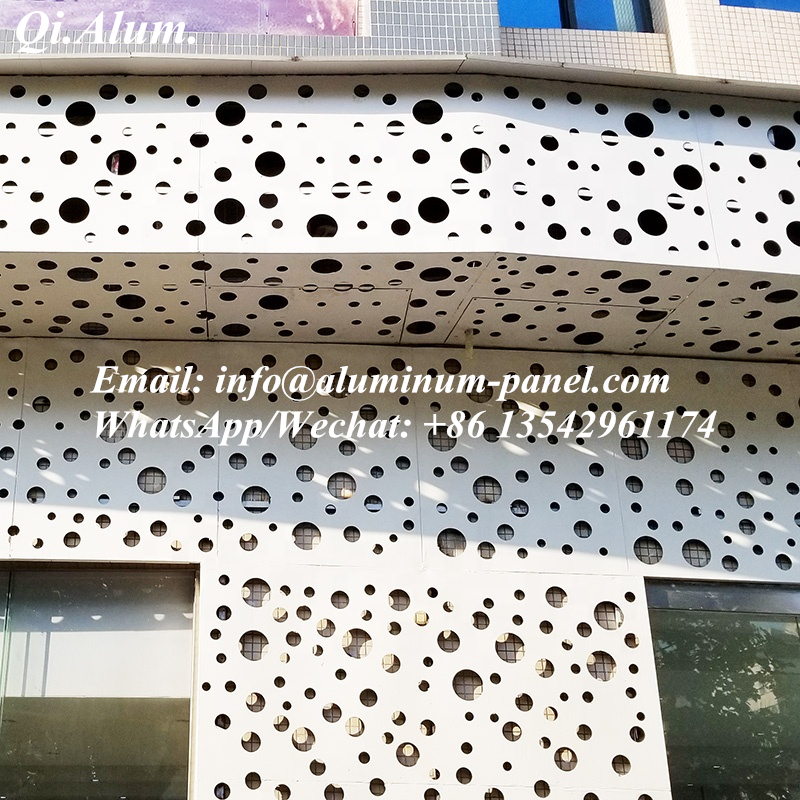 Product features
1, structure part: punching aluminum panel is a product belonging to the aluminum panel series, it is composed of a plurality of hole shape, so the weight of the product compared with other types of aluminum panel weight more portable.
2, plasticity: the product not only has a very fashionable shape, but also has a very good weather resistance, corrosion resistance, anti-ultra, fire prevention and other characteristics. In a variety of holes in different ways of arrangement, in the shape of very beautiful, its decorative effect is also very good.
3, sound insulation effect: the product also has a certain degree of noise reduction ability, this is because under the condition of porous, can make the sound wave through, so as to reduce the noise.
4, custom design: punching aluminum panel can meet the user's individual pursuit of decorative style. Punching aluminum panel needs to be completed by the designer before processing. After the confirmation of the design drawing, you can process and produce (punching aluminum panel specification, square number, shape, thickness, punching/perforation amount).
Product advantages
一, punching aluminum panel is also aluminum panel, because of the existence of the hole, so its texture is relatively light compared with other types of aluminum panel.
二, it is not only beautiful in shape, but also has the advantages of high temperature resistance, corrosion resistance, fire prevention and moisture resistance.
三, a variety of holes and different arrangement, beautiful shape, decorative effect is very good.
四. It also provides moderate noise reduction, mainly due to holes that allow sound waves to pass through, thus reducing sound intensity.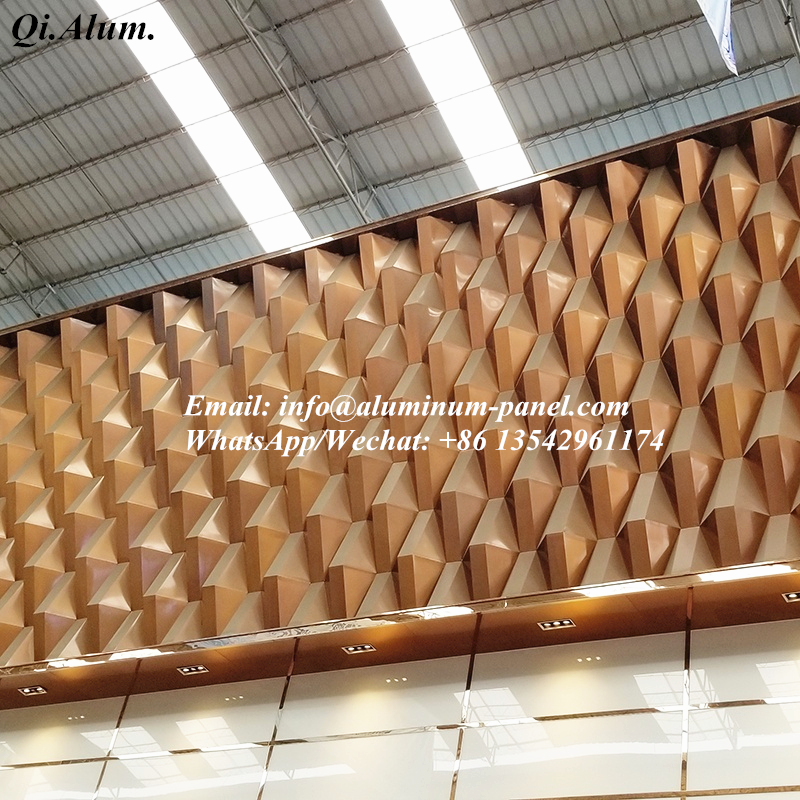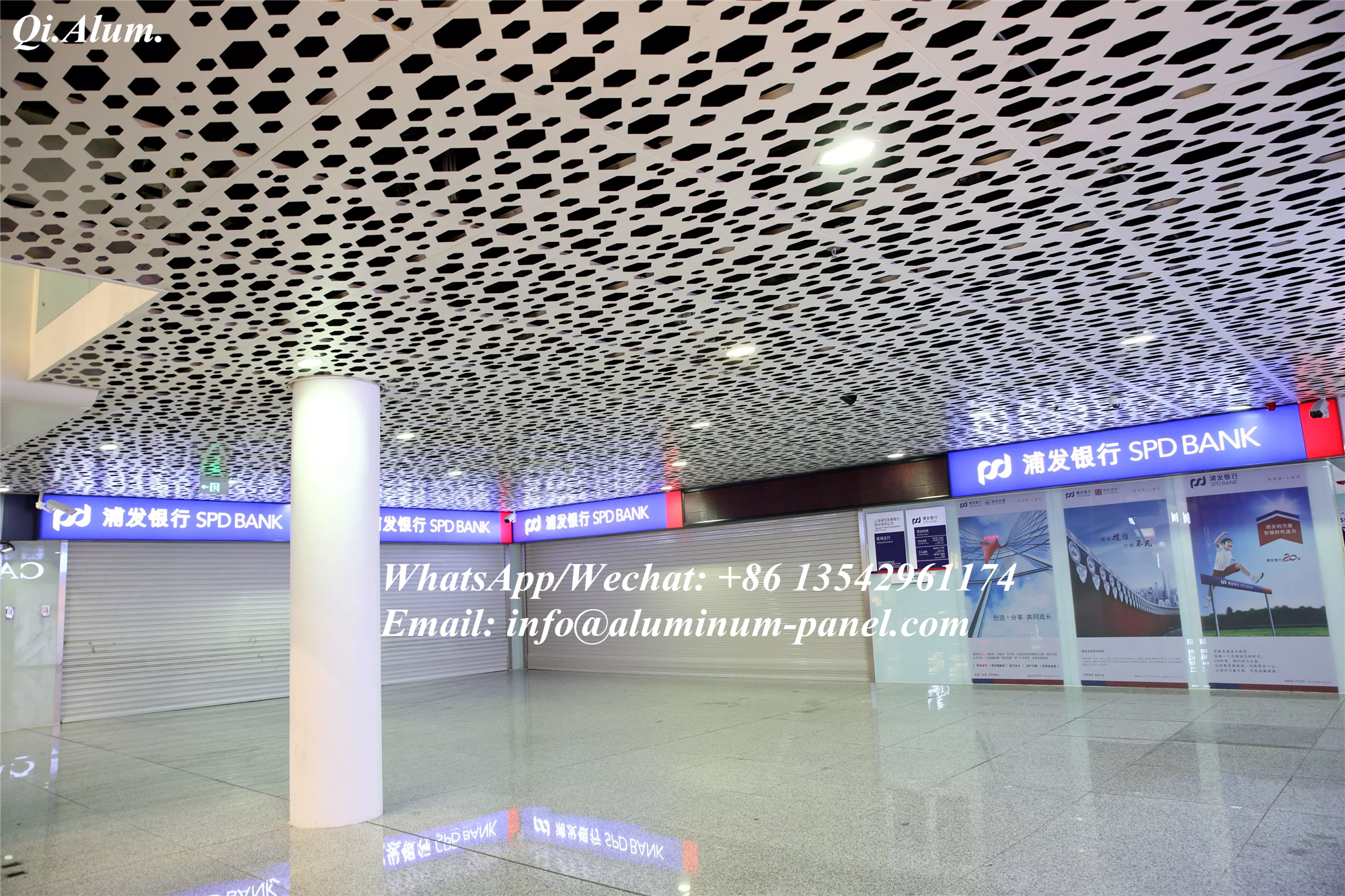 FAQs
Q1: Can you provide us the goods according to our drawing?
All the railing and the staircase can be custom made in our factory. So don't hesitate to provide us your drawing, then we can
make it according to your drawing.
Q2: What is about the delivery time?
Generally it is 5-10 days if the goods are in stock, or it will be 15-20 days if the goods are not in stock, it is according to
quantity and whether need to arrange production.
Q3: How about the shippment?
(1)small quantity you can choose by air.
(2)Less than one container you can choose shipment by sea.
Sheet metal spraying: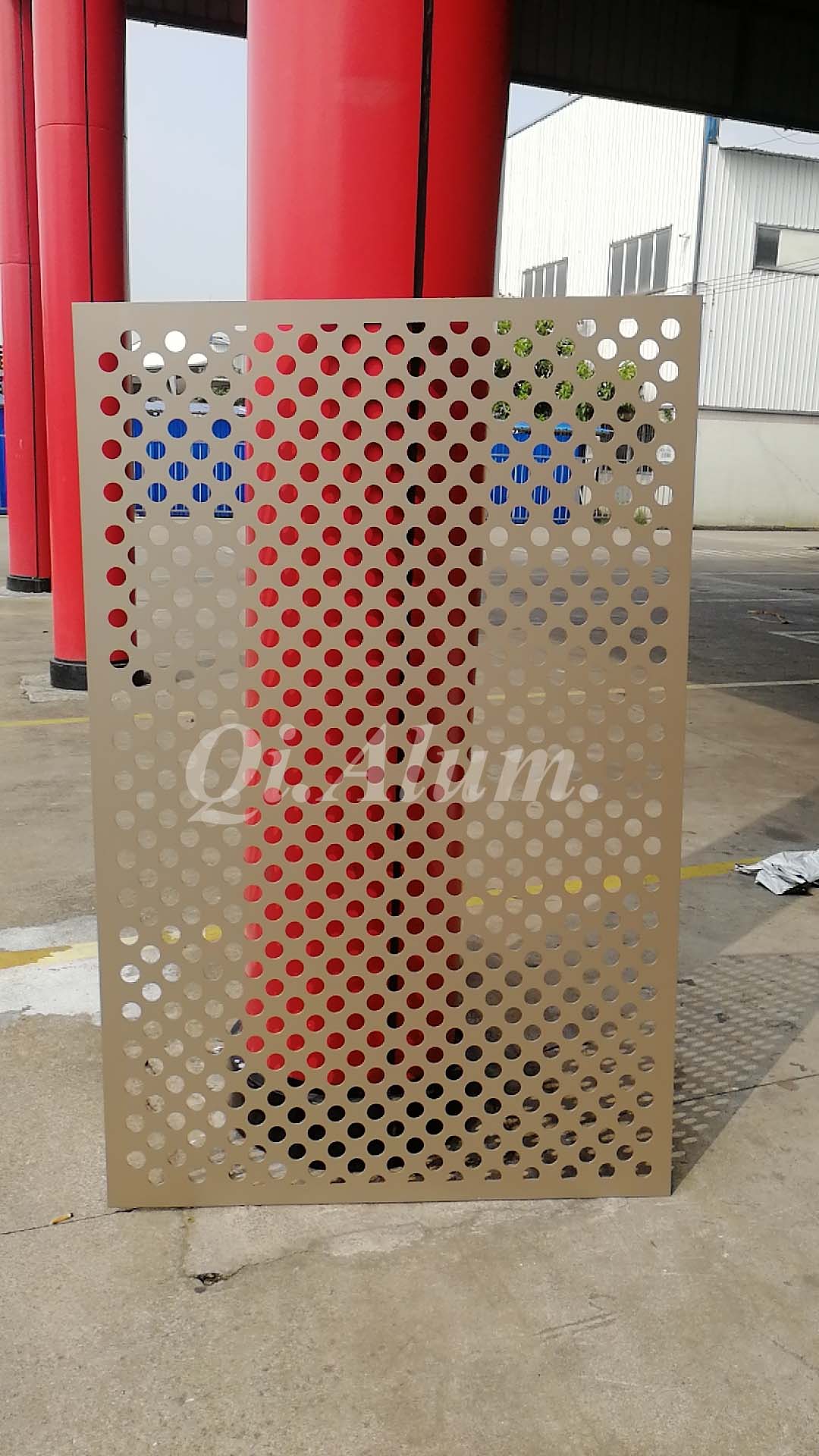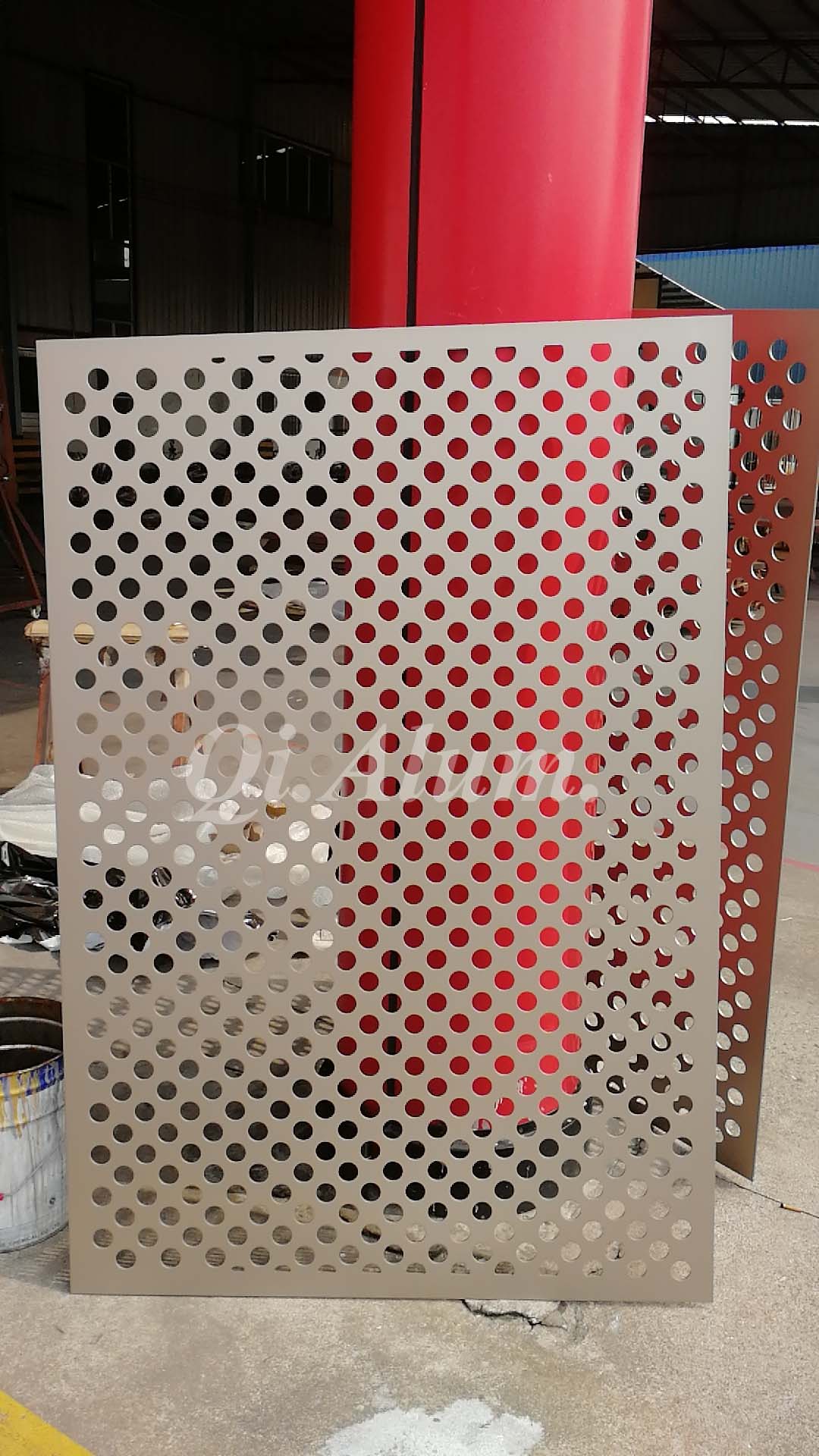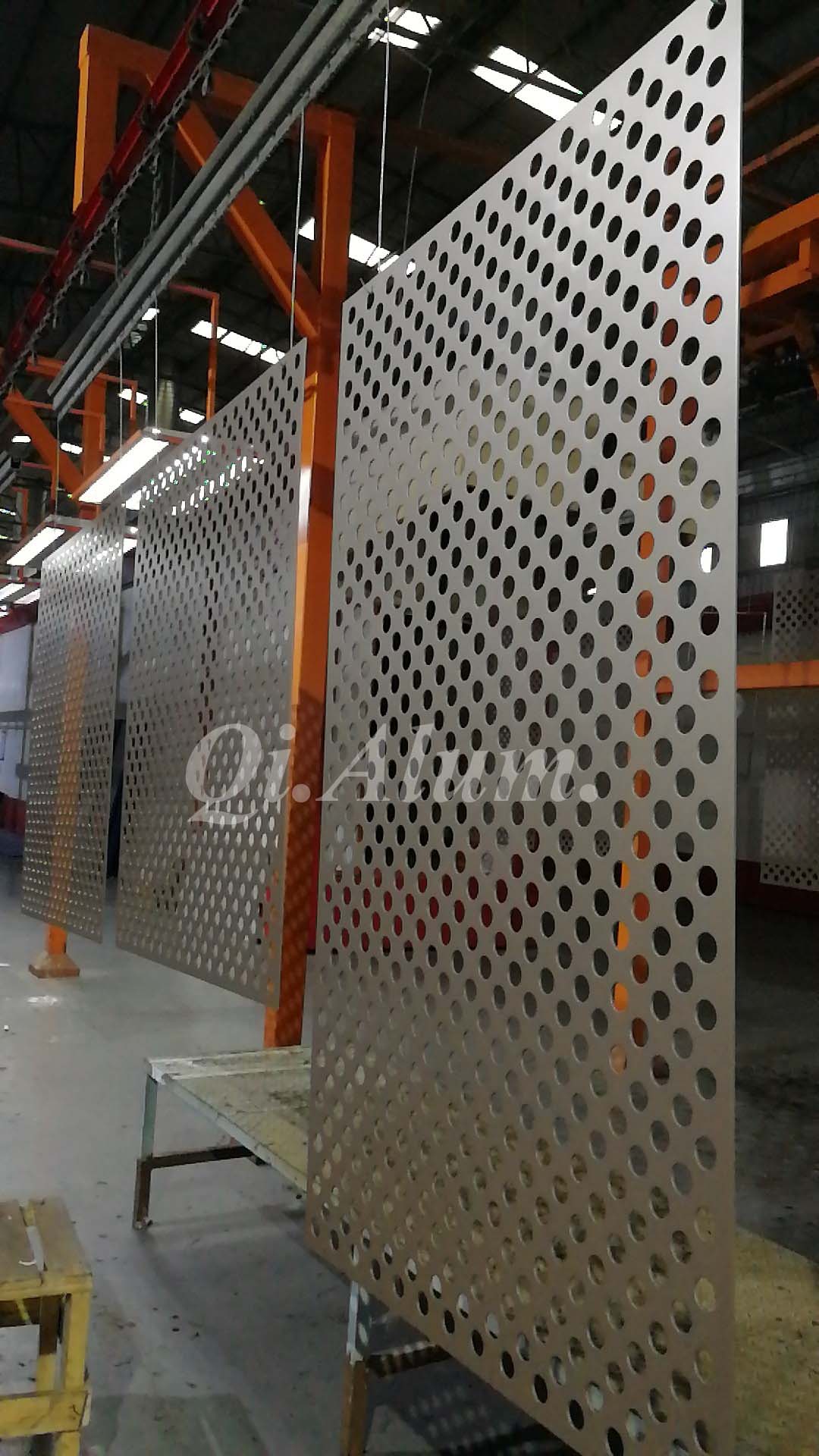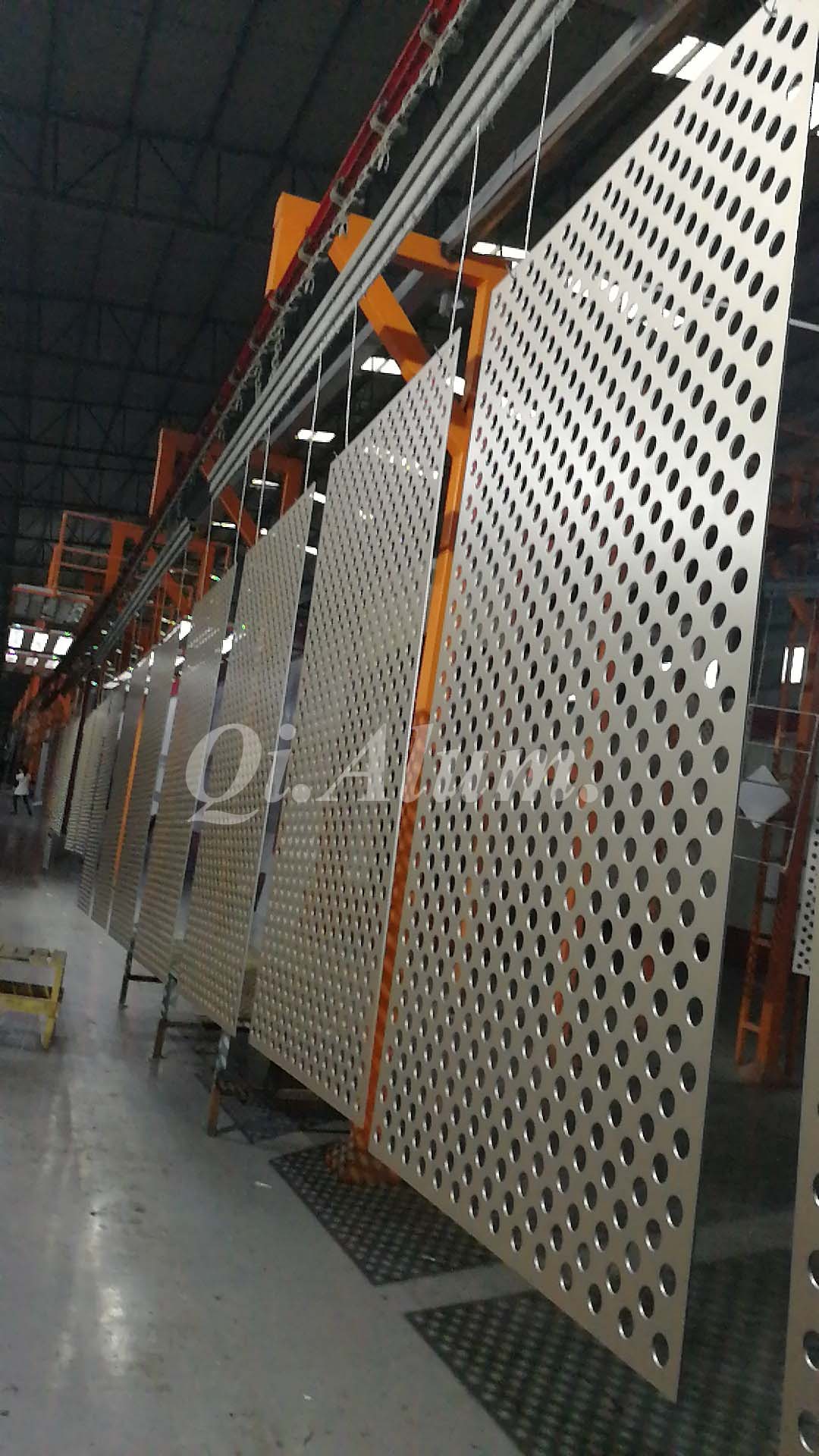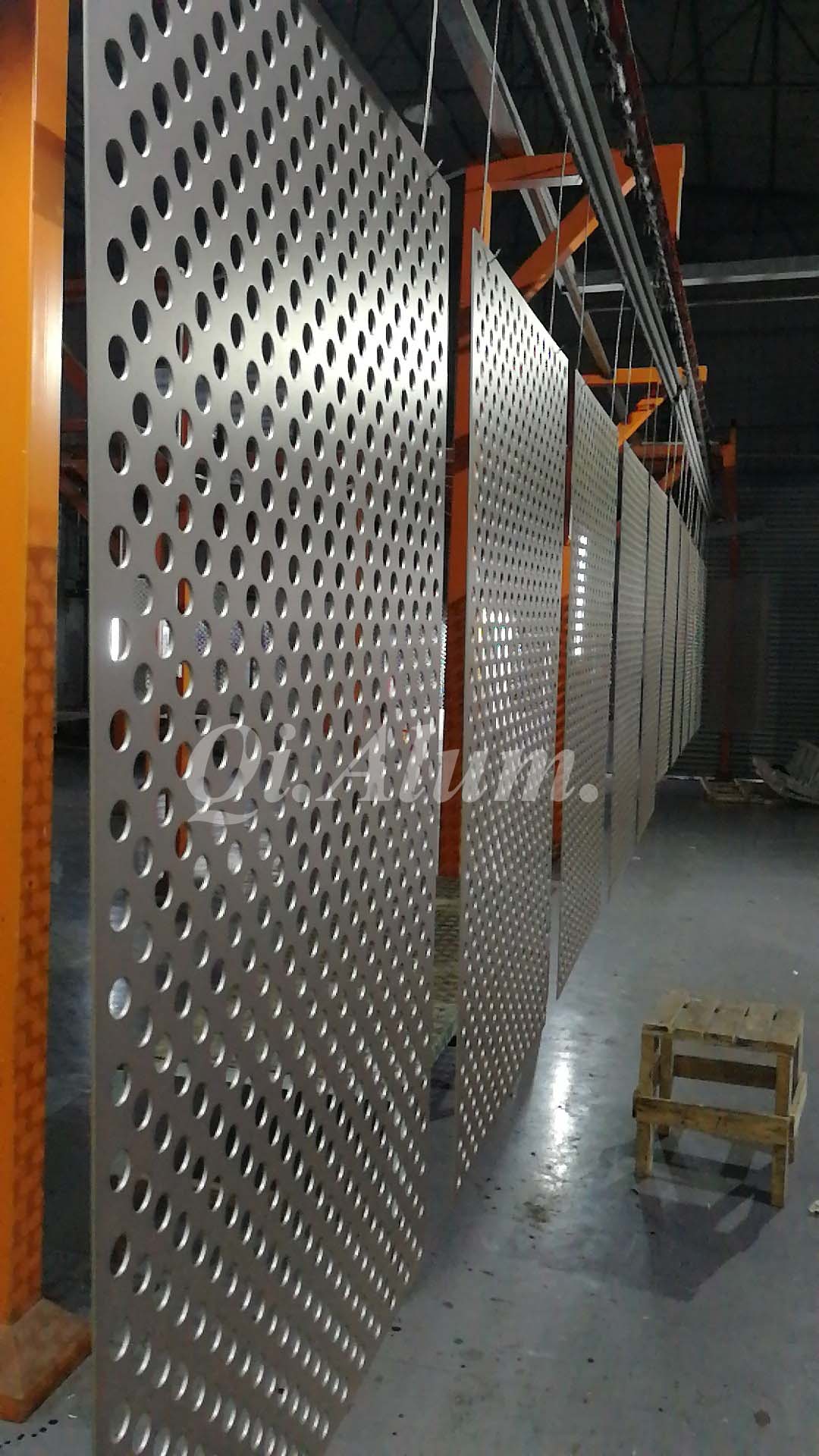 Product packaging:
Packing Details:
1. Custom plywood crate or box for heavy sheet metal parts.
2. Heavy duty carton for small and lighter metal parts.
3. Bubble bag or protective film for inner protection to avoid scratches.
4. Plywood pallet is available when sheet metal products are in large amount.
5. Shipping marks as per request.
3. Excellent in weather fastness and corrosion resistance.
4. Good fireproof and waterproof property.
5. Even coating, various colors.
6.Easy to process ,easy to maintain.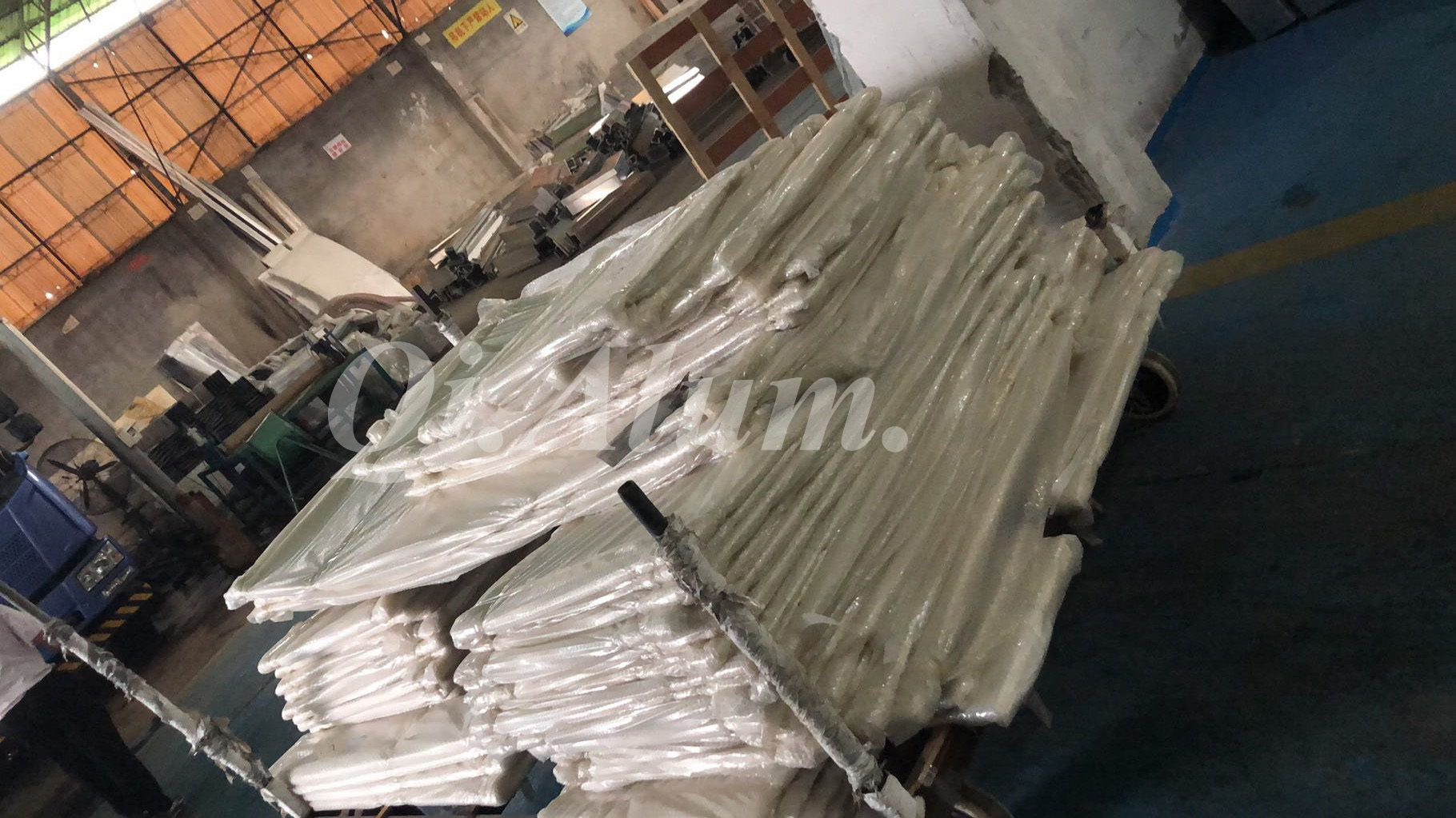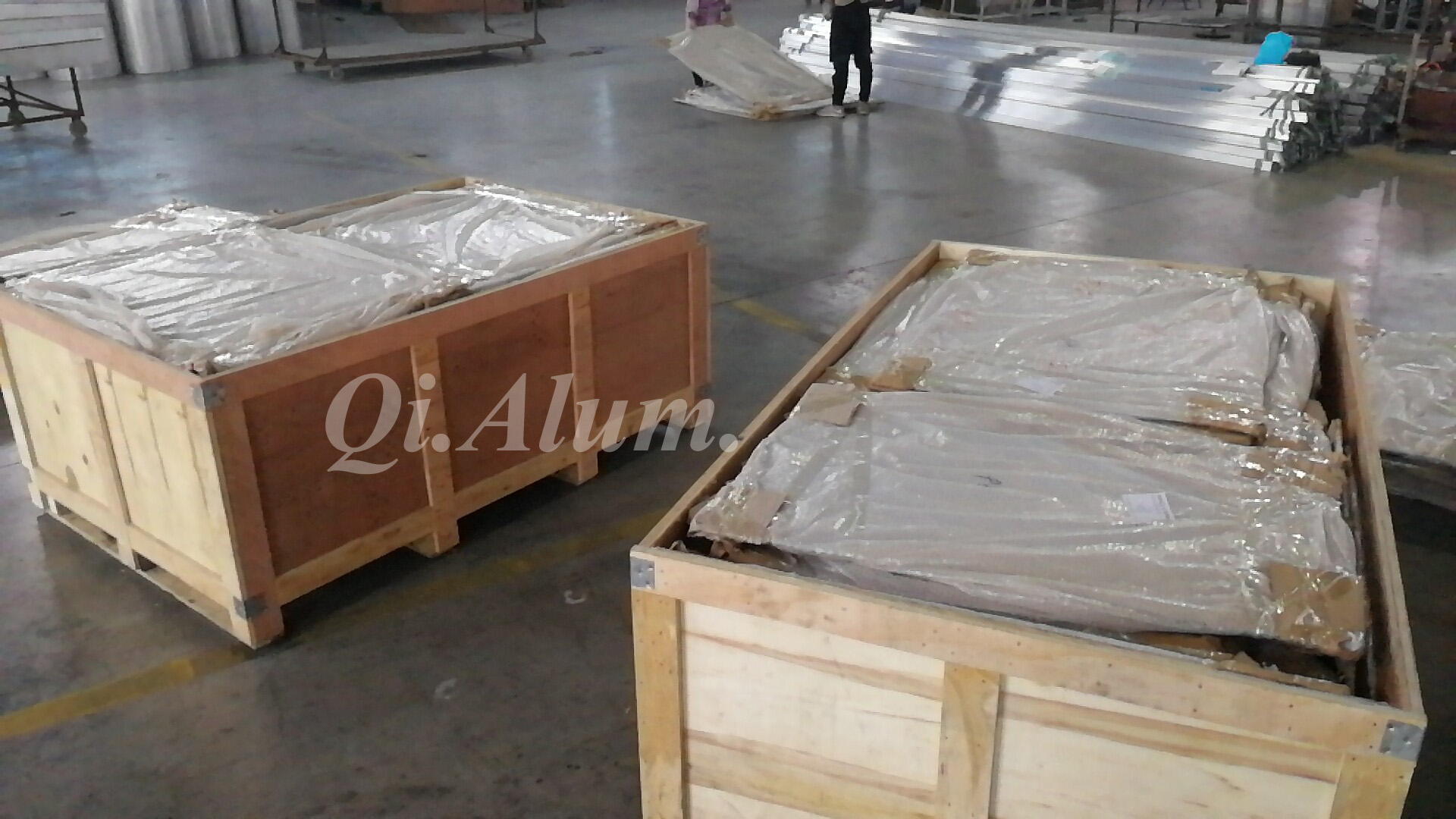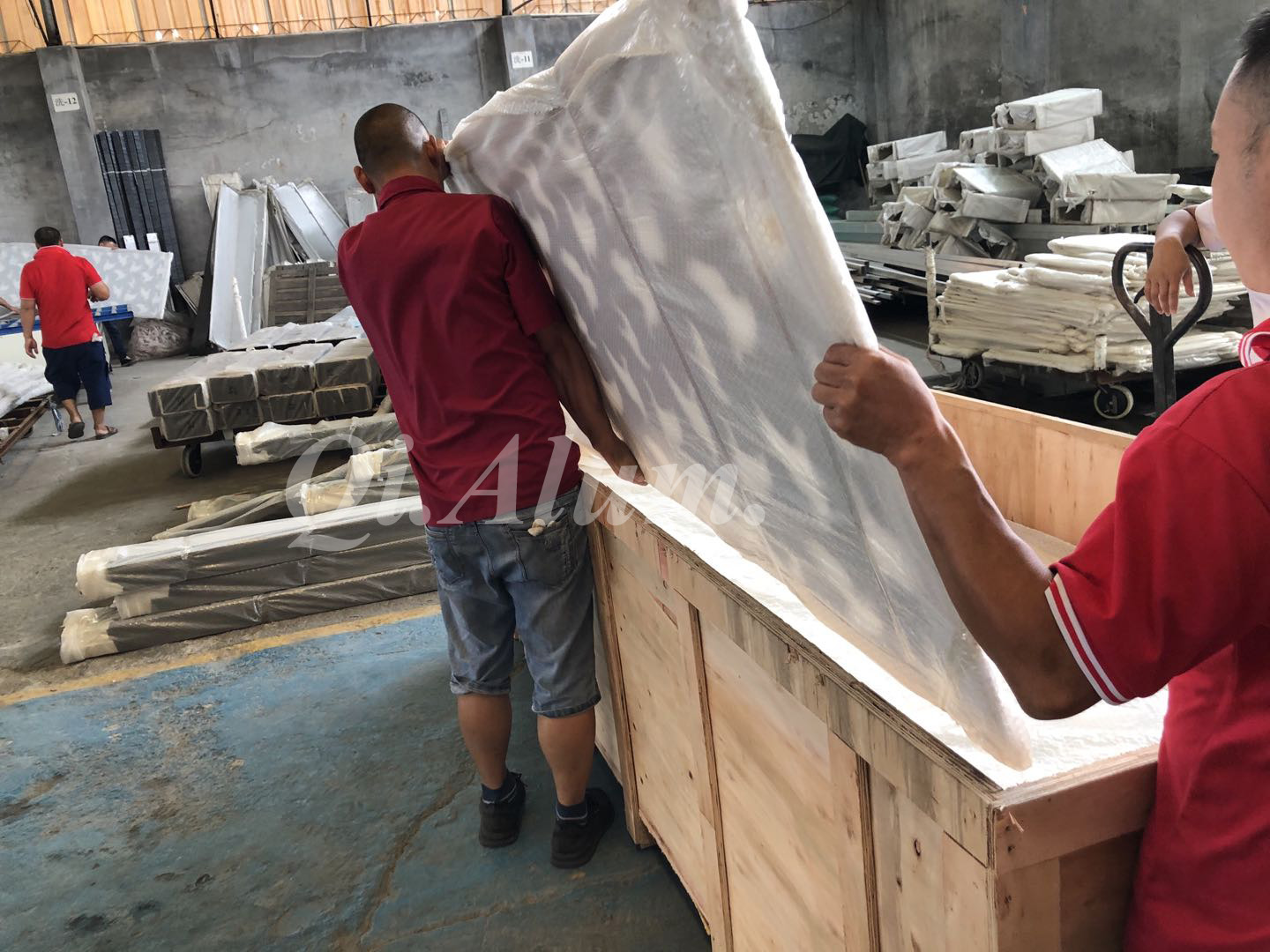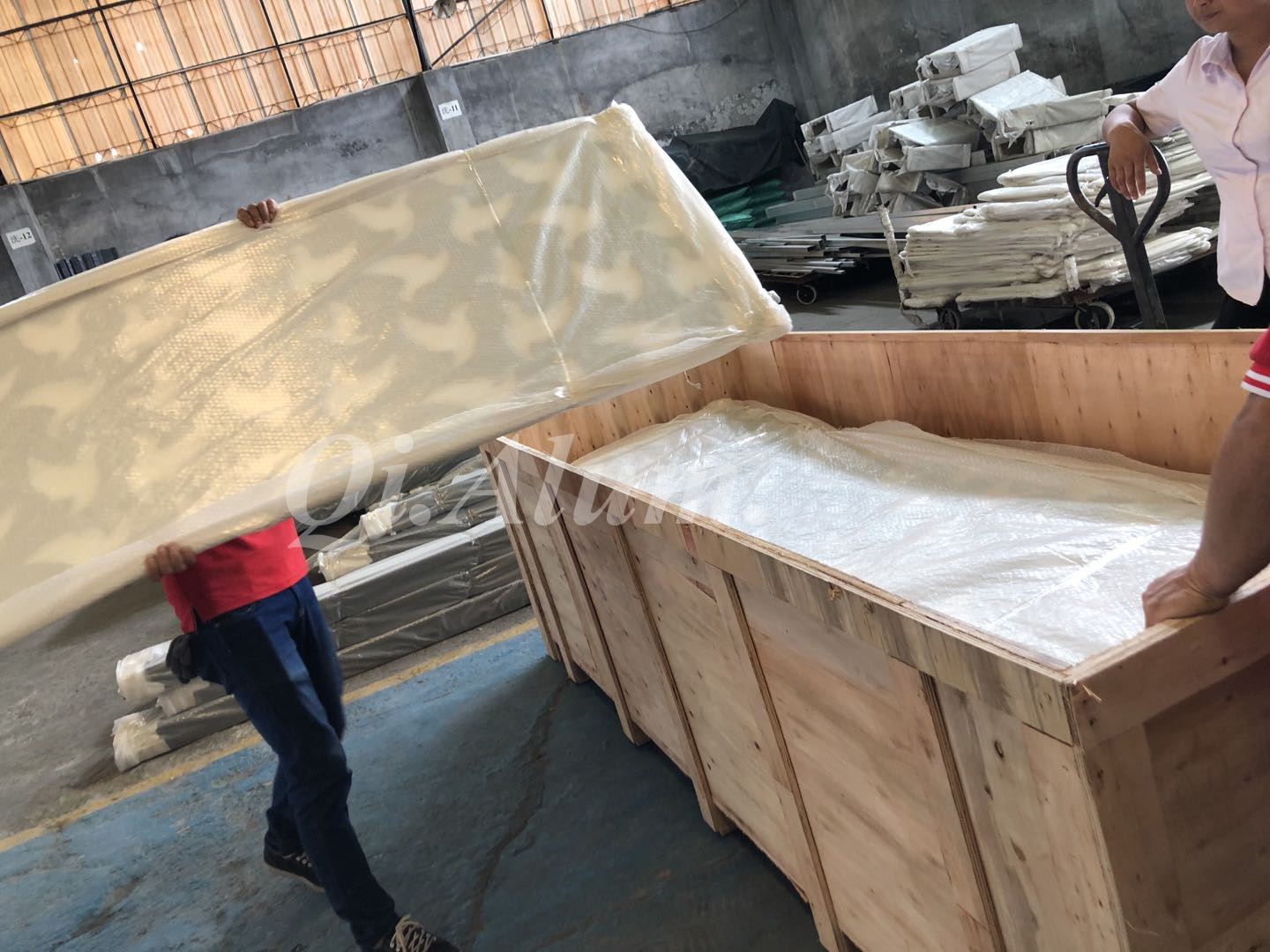 The container shipping: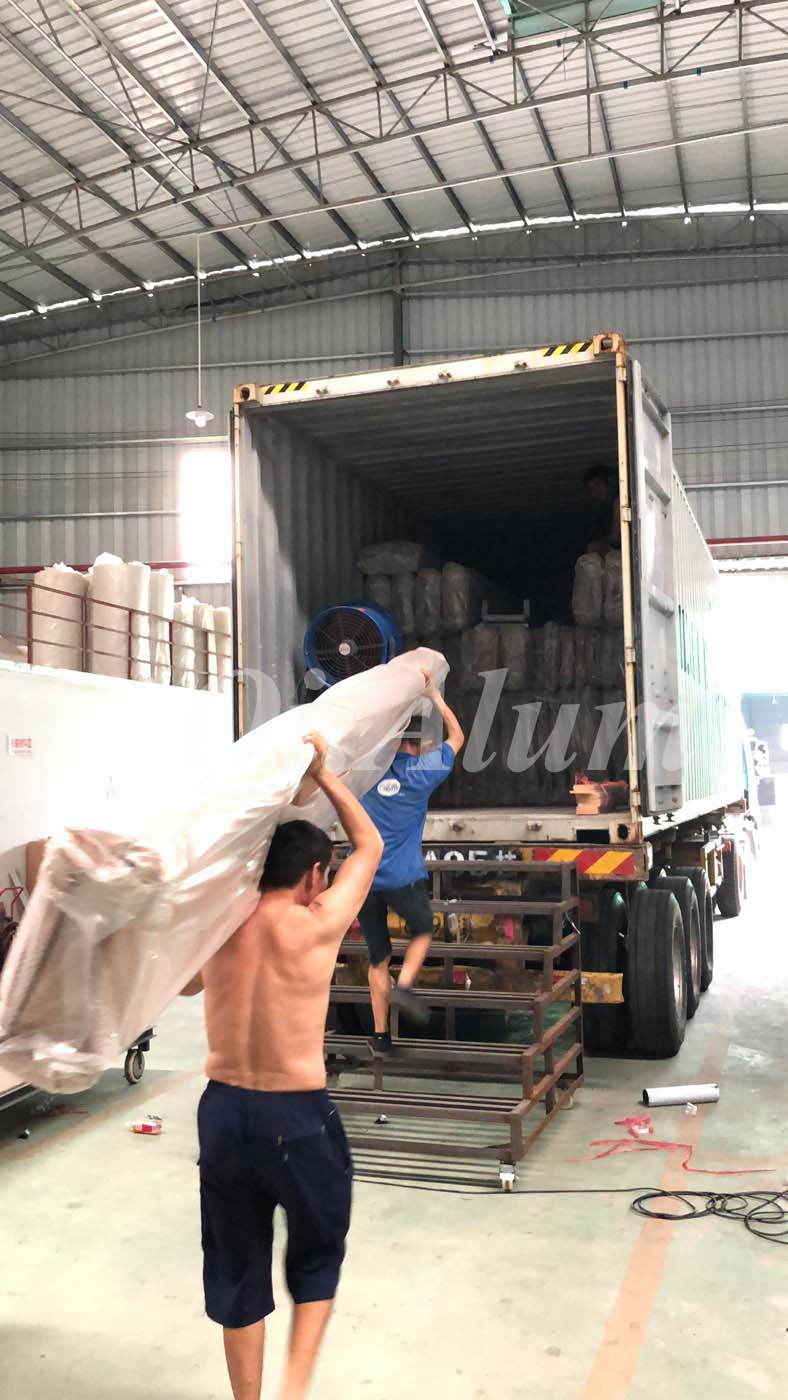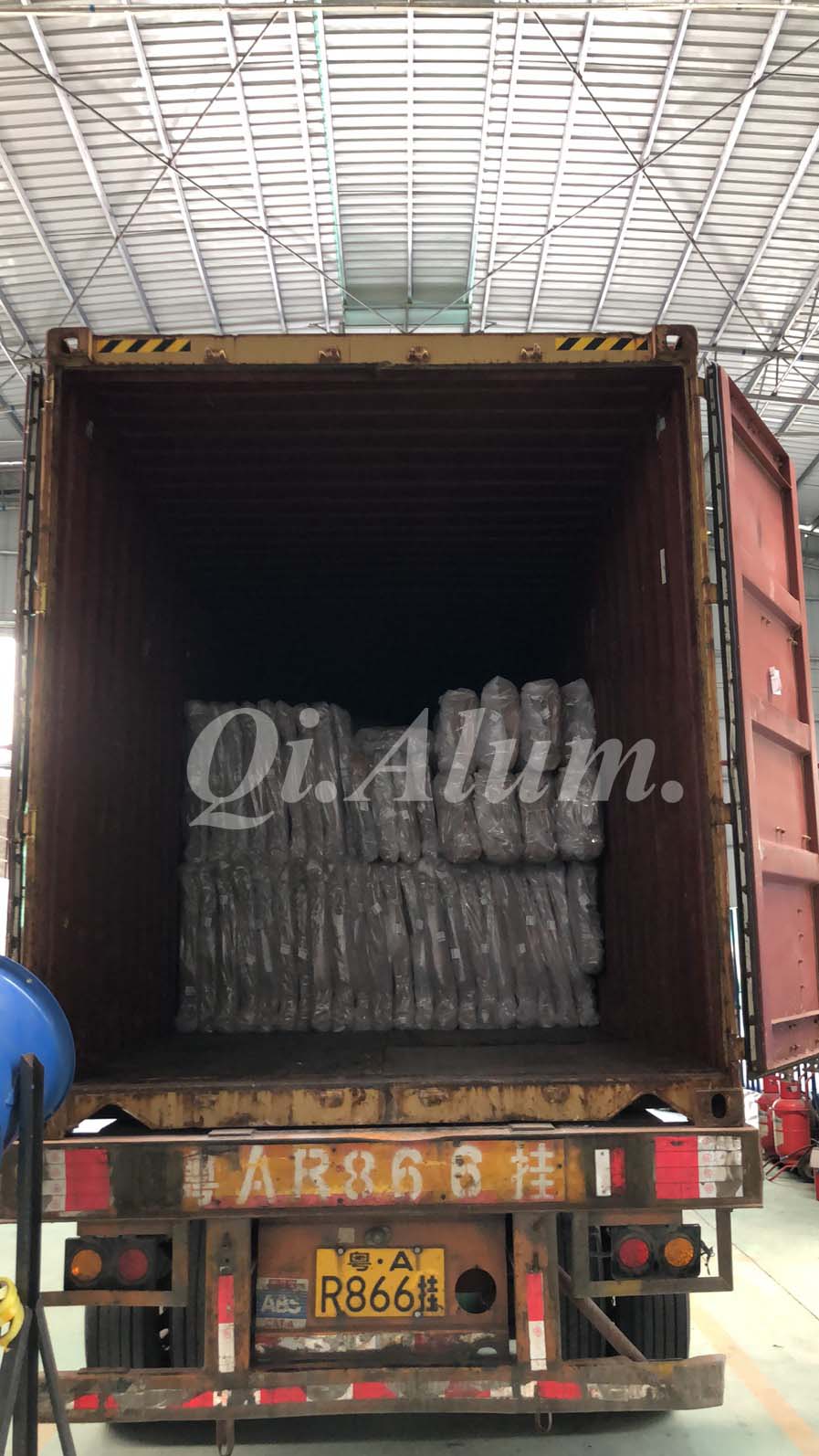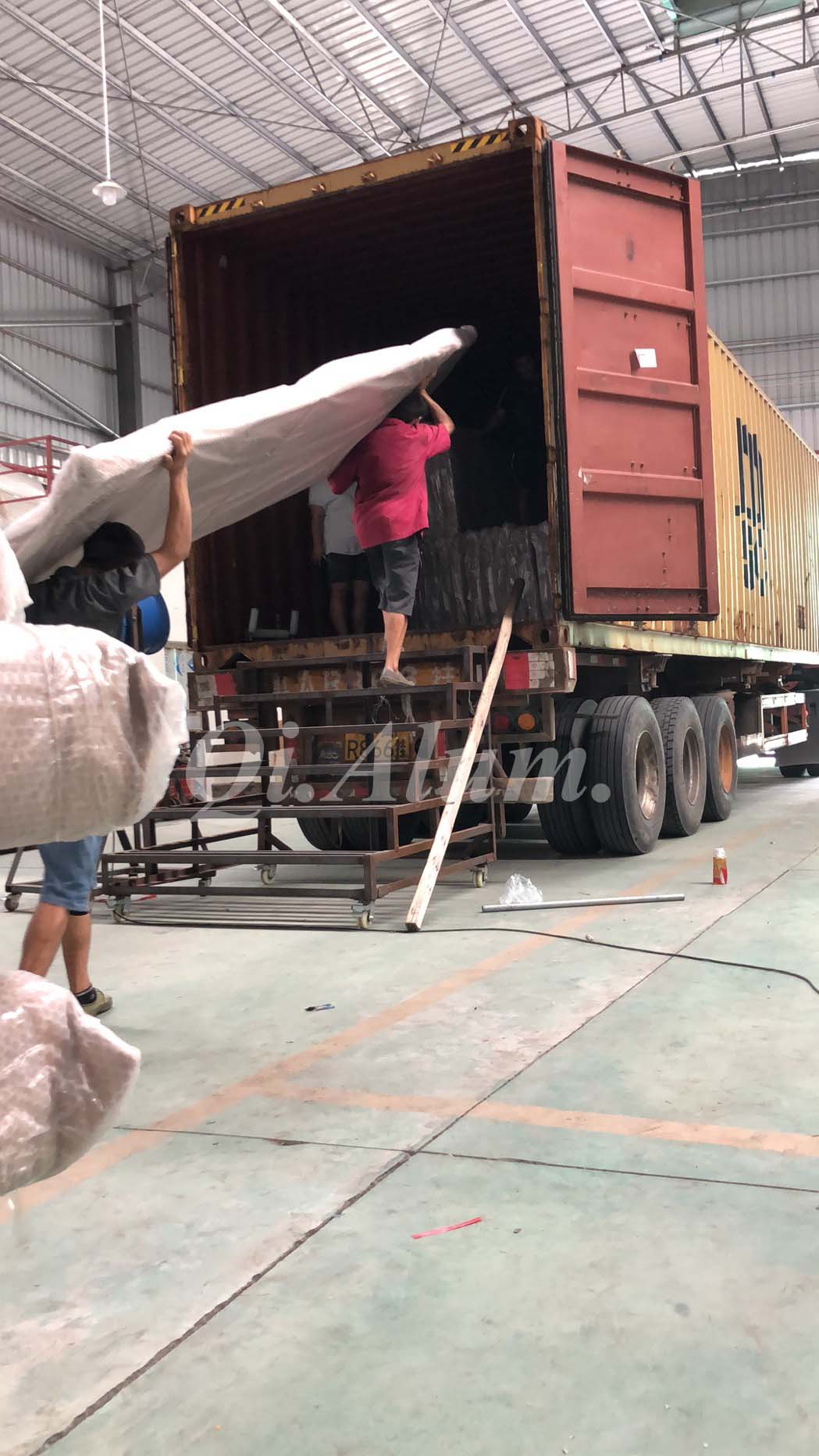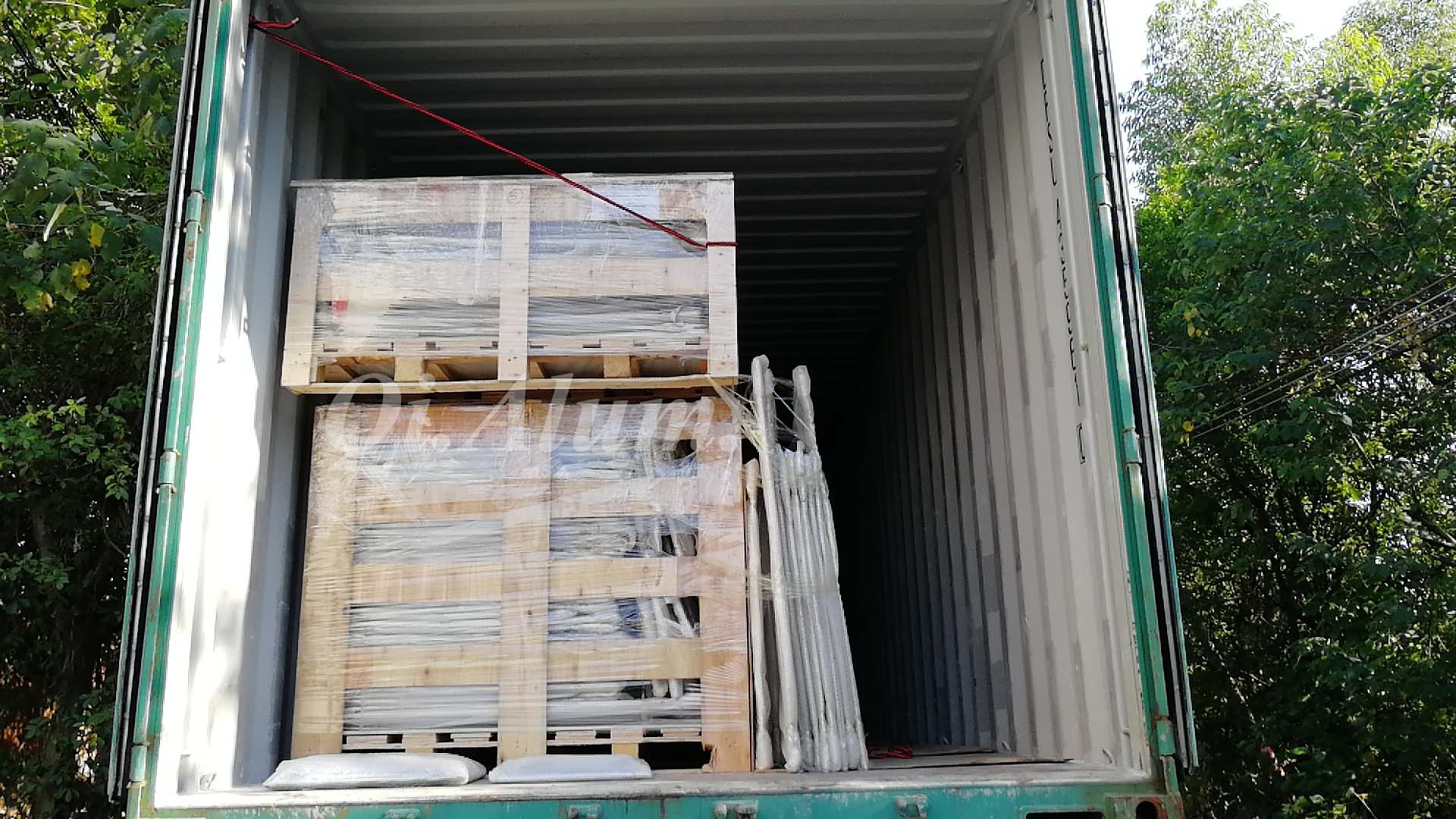 Punching Sheet Hole:
Rectangular hole , Square hole , Diamond hole , Hole , Hexagonal hole , Cross hole , Triangle hole , Long hole , Along waist hole , Plum blossom hole , Scale hole , Hole Pattern , Star shaped holes , Irregular holes ,Drum hole etc,
Surface Treatment Process:
Skim →Alkali-Corrosion → Blare-elimination(by acid) →Chromiumizing → Drying → Parts-installation →Spraying Solidifying → Parts- removing → QC& Packing
Fabrication Process:
Sheet Metal Cutting- CNC Cutting(Punching,Laser Cutting-Hollow out)- Bending- Welding-Bracket Fixing-Polishing-Surface Treatment- QC-Package
Accordding to CAD Drawing CNC Carving Pattern Aluminum Perforated Panel Outdoor fence :
Decorative Living Room, Hotel, Bar, etc.
Indoor and outdoor public space backdrop, Elevator cabin, handrail,living room, background wall, ceiling, Kitchen equipment.
Specially for bar,club,KTV,hotel,bath center,villa,shopping mall
Accordding to CAD Drawing CNC Carving Pattern Aluminum Perforated Panel Outdoor fence:
1.High plasticity, can be made as flat,camber or spherical shape.
2.Wide range of colors
Projects list:
1. Competitive price
2. Lead time: 15-25 days
3. Strict Quality Control to insure providing you high quality products.
4. Services     ·Quick response & action     ·Detailed design and technical support from design to supply     ·Material solution consultancy during design stage
5. Project Reference: Rich experiecne international project reference 1000+
6.Many years of fabricating experience.
7. High production capacity—Monthly Prduction Capacity 60000 Square Meters
Q1: What is delivery time?    A: 4 weeks days after deposit. Except for public holidays.
Q2: How can you guarantee the quality?   A: We have rigorous quality test system, from raw materials to finished products, the materials must be checked and signed by QC people.
Q3: How can I see more cases or information for this product?    A: Please contact us via whatsapp/wechat…..
Q4 : How about your Payment Term?         A : T/T, 30% Deposit, Balance Settled before Shipment
Q 5:How about your Lead Time?      A: 15-30 Working Days
Q6.Is the factory open to the customer?      A: We have several factories that you can choose to visit at any time.
About us
Foshan Qi Aluminum Decorative Materials Co.,Ltd, more than 12 years experience ,We are manufacturer of fabricating aluminum perforated sheets , aluminum solid panels, aluminum screen,aluminum facade decorative sheets, aluminum expanded mesh, aluminum ceiling with good quality and fast delivery for more than 10 years to export countries. Our factory production line includes 14 CNC carving/cutting machines, 8 mould punching machines with 120 sets moulds for hole punching, 9 CNC bending machines as well as accessories assembly machines. We have two coating lines with powder coating, and PVDF coating with working 24*7 hours, cooperating with Jotun, PPG, Akzon brands . We had done projects in Dubai, Qatar, Bahrain, Kuwait, Tajikistan, Tanzania, Maritius, Singapore, Malaysia, Australia, Canada, America and so on. Our monthly supplying is about 80000 sqms for inside and outside market. Our projects covers five star hotel, high end villas, school, campus, metro station, airport, office building, shopping mall and some other goverment projects. We can provide design ,fabrication and installation one stop service for your projects. High precision, quality guarantee, affordable price , globla delivery and considerate service is our basis. We accept OEM/ODM business. We are the experienced specialist on facade solution decoration!!!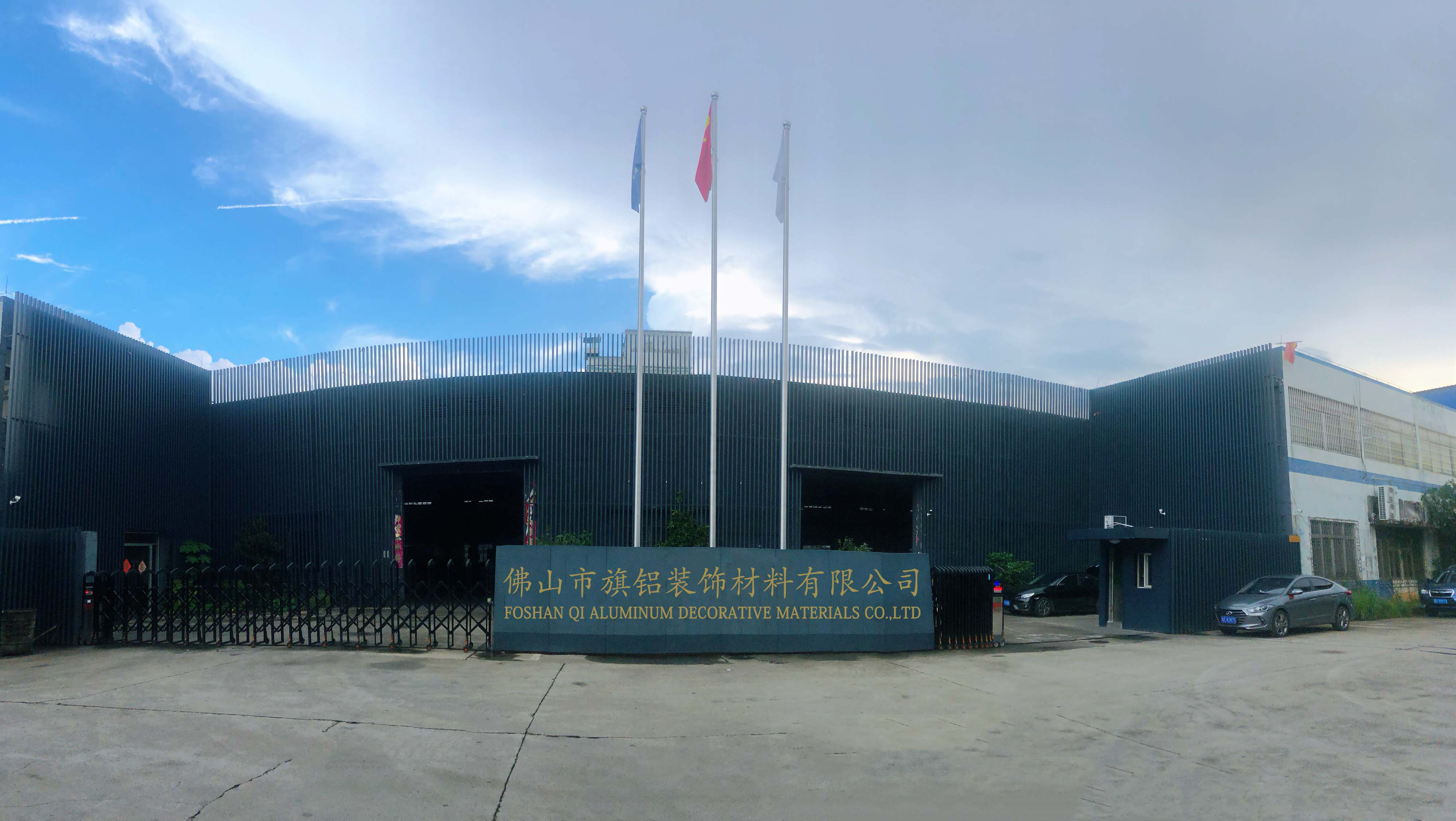 Technical support please welcome mail us your drawings, we will offer you the professional solution.
Here is our contract way:
Mobile phone:+86 13542961174